Giannis Antetokounmpo Dismisses the Thought of Joining Anyone Other Than the Milwaukee Bucks
Published 12/17/2020, 1:00 AM EST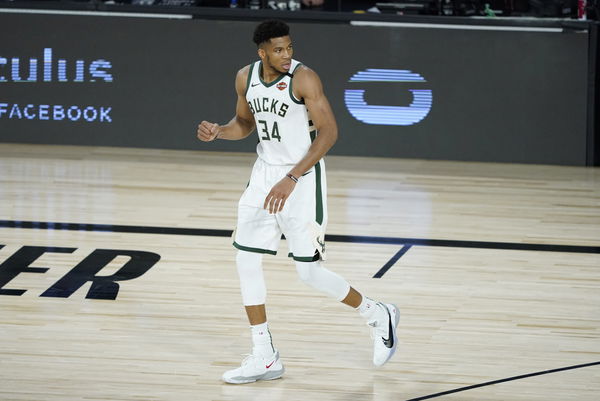 ---
---
Giannis Antetokounmpo has finally put the NBA world at rest after declaring his decision to stay with the Milwaukee Bucks. This was one of the biggest mysteries this offseason. Looks like all the sacrifices the Bucks made to keep him, by giving up multiple picks to acquire a second-scoring option like Jrue Holiday to play with him, has paid off.
ADVERTISEMENT
Article continues below this ad
Why was Giannis' choice such a big deal? To begin with, he is one of the best players in the league. So for him to sign with any franchise would change their fate for the better.
Other than that, Giannis was dropping hints about wanting to leave. He had claimed that if the Bucks failed to get a title with him last season, he would not want to stay anymore.
ADVERTISEMENT
Article continues below this ad
There were rumors that Giannis was in talks with Miami Heat, and the Toronto Raptors were also potential suitors. Now that Giannis has signed his extension with the Bucks, did he at all consider joining another team?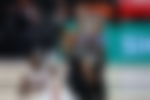 Giannis never wanted to leave the Bucks
ADVERTISEMENT
Article continues below this ad
After creating history by signing a lucrative five-year max extension worth $228.2 million, Giannis took part in a press conference. In the interview, he was asked if he thought about going to a bigger franchise.
Giannis said jokingly, "What do you want me to say? Yeah, I thought about leaving and going to Seattle Supersonics? Is that what you want me to say? There was obviously a thought behind it, but I wanted to be here. I want to be here, I want to help my teammates and the organization win a championship. I want them to help me win a championship. It goes both ways. But like I said, I tried to keep it away from my head. It puts a lot of pressure on athletes. It gave me a headache all summer… I just wanted to be left alone. I knew what I wanted in my head, knew the goal is to win a championship. Here, we have a chance to win a championship."
ADVERTISEMENT
Article continues below this ad
With Giannis back on board, the Bucks are back to being a threat in the east. Will he help the Bucks get rid of their dry title-streak of five decades?