Giannis Antetokounmpo Opens Up on His Biggest Basketball Ambitions Other Than Winning an NBA Championship
Published 12/02/2020, 11:33 PM EST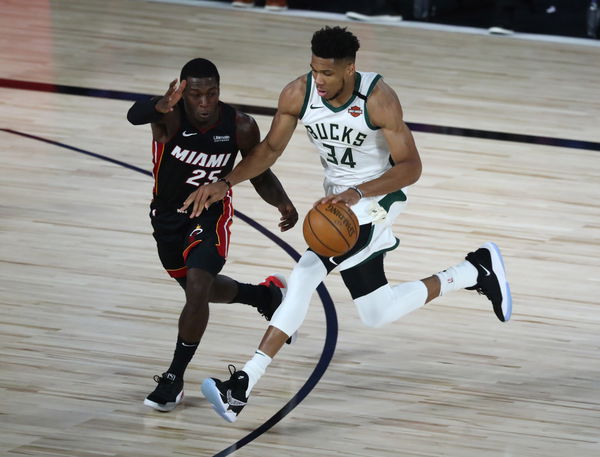 ---
---
The Milwaukee Bucks are holding their breath till Giannis Antetokounmpo makes his decision. He is yet to sign his Supermax extension, which could be worrying. There have been plenty of mixed signals regarding his stay with the Bucks.
ADVERTISEMENT
Article continues below this ad
Even though he has said that he doesn't plan to leave, there have been plenty of rumors about him having talks with teams like the Miami Heat, Lakers, and many other big franchises. However, Giannis has two goals in mind for his career. One, winning an NBA championship, and two, winning a medal for Greece.
"I will not stop playing until I get what I want to achieve. I want to win a medal; I want to win an NBA championship. I may continue until I am 45. I am not in a hurry, I will be here.  I think that day by day in order to get to the next level and reach the point I want to, I have to improve my shooting ability, my free throws, and that will happen. Because I am putting in a lot of work and I believe in myself. And day by day it will come…"
ADVERTISEMENT
Article continues below this ad
The Greek Freak is just 25 years old and is already a two-time MVP. But it looks like he is already certain about the things he wants to achieve before calling it quits.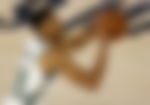 Giannis doesn't mind playing a secondary role
Giannis is definitely the face of the Bucks franchise. And usually, a player who has been in the lead role for so long is not comfortable taking a backseat and let others take control. However, in this interview, Giannis surprised everyone with the extent he is willing to go just to win.
"This is a statement that I have never made before. If LeBron and Kevin Durant and Anthony Davis came to Milwaukee; I would have been good with that. I am not interested if I am the top, second or third name, ok? Because I want to win…," explained Giannis.
ADVERTISEMENT
Article continues below this ad
"For sure, when I was 18 or 19 years old, maybe I didn't understand what you need to do to win. But right now, I am 25 and I want to win because when I retire, that's what people will remember. And if I got LeBron, KD, Davis, if all those came, I wouldn't mind at all. I don't care if I am the top (player) on the team."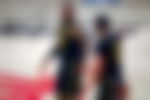 On numerous occasions, Giannis has expressed that he wants to bring a winning culture to the Bucks. Signing one of the big's of the league is one way to do that, and if Giannis is okay with taking a step back from the top role, then what could be better? The Bucks are doing all they can to keep building a better roster around Giannis for the next season.
ADVERTISEMENT
Article continues below this ad
Will this be enough for Giannis to stay?