"Going to Break": Former NBA Champion Reveals Shocking Development Within the LA Clippers
Published 09/17/2020, 12:10 AM EDT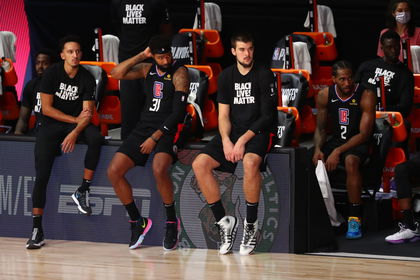 ---
---
LA Clippers went from being title favorites to being completely sidelined in no time. Their debacle will be remembered for years to come. Credit goes to the Denver Nuggets who pulled one of the greatest upsets of all time. However, some credit also goes to the Clippers squad who played way below their caliber.
ADVERTISEMENT
Article continues below this ad
The memories of game 7 are still haunting the Clippers as all the NBA analysts have come down heavy on their roster. Kawhi Leonard had just two small games in the 13 post-season games he played and is still attracting heat. But more than him, the bench is facing the criticism.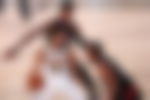 LA Clippers can witness some shocking changes
ADVERTISEMENT
Article continues below this ad
It was just yesterday when Denver Nuggets guard Jamal Murray called out NBA analysts who would not give them the deserved recognition. And today, we have the analysts going all over the place to bash at the already dejected Clippers. In a recent interview, the former NBA champion Kendrick Perkins claimed, "The Clippers are going to break this up. Whether you like it or not, I heard from an inside source, they are going to break this up."
Now, this is a huge revelation, given that the Clippers were always praised high for their bench strength. He also named a few key players and told that the Clippers ought to do away from them in this off-season. He particularly named Reggie Jackson, Montrezl Harrell, and Lou Williams, counting them out as non-performers.
How badly did the big names perform?
ADVERTISEMENT
Article continues below this ad
The Playoff P first, Paul George had a disastrous game 7. He did not just miss out shots by a thin margin, but by massively fat margins. His passes did not connect, the body language looked tired and nothing worked well. The man converted 25% FG and 18.2% from behind the arc. Those stats prove how badly he performed when he was most needed.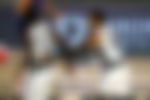 NBA 2020 Sixth Man of the Year Montrezl Harrell performed equally poor as he could average just above 10 in the series. 
ADVERTISEMENT
Article continues below this ad
So, Kendrick believes that the bench should see major swaps. But the trouble with Clippers is, they have given away their future picks to OKC and have only recently signed the biggies Kawhi and PG, leaving them with a small-cap. Let's see how Steve Ballmer uses this off-season for a revamp.