'Going to Screw it Up': NBA Insider Makes Bold Claim Against Nets' Kyrie Irving
Published 12/03/2020, 7:54 AM EST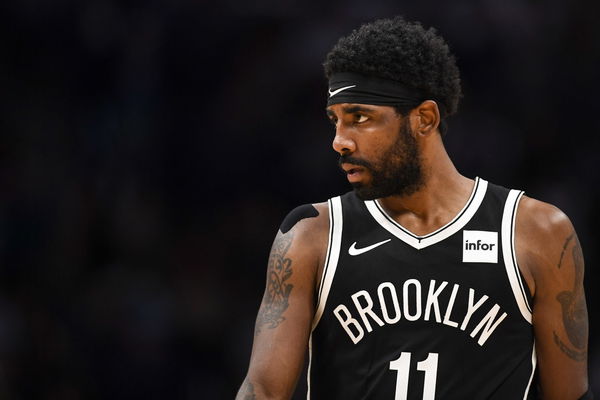 ---
---
The Brooklyn Nets are a powerhouse. With superstars like Kevin Durant and Kyrie Irving and a young core including Caris LeVert and Jarret Allen, the Nets are the team to beat in the East.
ADVERTISEMENT
Article continues below this ad
Irving is one of the best ball handlers the NBA has ever seen. But over the years, he has gained a reputation of not being a team player.
NBA writer Mark Medina recently spoke with Bill Reiter in the 'Reiter Than You' podcast. When asked about how he felt about Kyrie Irving in the Nets, he said, "I am skeptical entirely on Kyrie Irving.
ADVERTISEMENT
Article continues below this ad
"I think there's a lot left to be desired about his leadership style, and I think even if Kevin might come into that partnership with a lot of respect toward Kyrie and wanting to be a team player, I think at some point Kyrie is going to screw it up."
He added, "I think Kyrie is just such a volatile mix and a questionable leader that they might do well on talent alone, but I think there's going to be a lot of drama and unnecessary wounds that happen along the way."
This season will be the first time a fit Kyrie Irving and Kevin Durant will play with each other. They will play one game each with the Washington Wizards and the Boston Celtics.
Why Kyrie Irving and Kevin Durant might fit in the Nets
Kevin Durant is one of the greatest scorers NBA has ever seen. As much as he would like to have the ball, with Kyrie in the team, that won't be the case.
Durant, over the years, has shown how he can adapt to a system and still be efficient. When he got into the Golden State Warriors, he seamlessly fit into Steve Kerr's system and still flourished, winning two Finals MVPs back-to-back.
ADVERTISEMENT
Article continues below this ad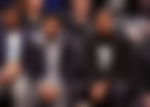 Kevin Durant can easily co-exist with Kyrie Irving. Kyrie, on the other hand, is one of the finest point guards in the game. He is a player who always wants the ball in his hand.
With a player like Durant by his side, Kyrie can use his playmaking ability and can be the perfect partner for Durant. The 6-time All-star is a great scorer too. Teams will be wary of the threat he possesses from the deep.
ADVERTISEMENT
Article continues below this ad
Given how talented this duo is, they can wreak havoc to any team's defense. If the coaching staff of Steve Kerr and Mike D'Antoni can figure out the right pieces around these players, the Nets can become a genuine threat in the East.