GOLDEN HEART: Warriors' Star Player Klay Thompson Performs a Grand Gesture for His Fan
Published 10/20/2020, 4:28 PM EDT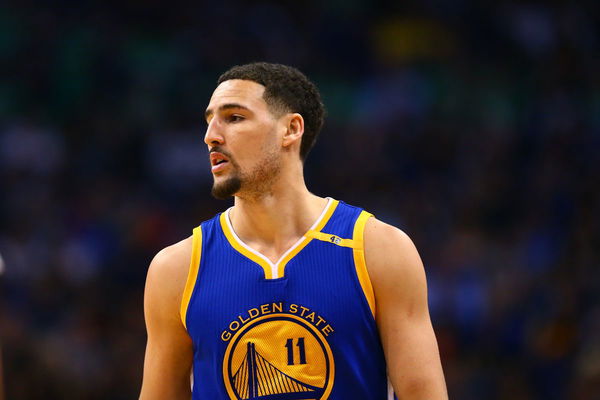 The Golden State Warriors may have ended up at the bottom of the board this season, but their team continues to impress fans with their off-the-court actions as well.
ADVERTISEMENT
Article continues below this ad
Klay Thompson in particular has played an important role in helping the Warriors win games and hearts, and it was on Monday that Thompson let his penchant for the latter take over by fulfilling the wish of a dying fan.
Before being completely dismantled, the Warriors had 5 years filled with glory. This created a ripple effect that landed them with an incredible fan base.
ADVERTISEMENT
Article continues below this ad
However, this year was the exact opposite of that, and the Warriors didn't even make it to the Playoffs. Even Klay Thompson didn't play the entire season.
The star shooting guard tore his ACL during Game 6 of last year's NBA Finals against the Toronto Raptors. The injury was quite serious and benched Klay for good. However, neither did this stop Klay from returning nor did it stop his fans from supporting him.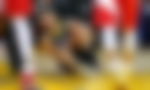 Klay Thompson is a star off the court as well
ADVERTISEMENT
Article continues below this ad
A few days ago, Frank Somerville of KTVU posted a request on his Facebook page. He talked about a woman named Debbie Wright, who was an avid Warriors fan; however, to everyone's dismay, it was revealed that she only had a few weeks to live, and it was her husband who reached out to him for help.
Her husband Randall Wright wanted to make her last wish come true, which was to meet her favorite Warrior, Klay Thompson. "I ask for nothing else … no gifts, money, or anything … just for the possibility of a visit from Mr. Thompson," the message said to Somerville.
Little did we know that Thompson would come through and do his part for the lady. Just a few days after he put this request out on social media, Somerville received another message from Randall about Thompson face-timing the couple.
ADVERTISEMENT
Article continues below this ad
"Greetings, Mr. Somerville! We had our video meeting with Klay this morning! It lasted about 25 minutes. Klay is really a kind and gentle soul. He even introduced his dog Rocko to my Bride!" Randall wrote to Somerville.
Thompson had a rough year. Despite not even being able to contend for the championship this year, he truly stood out when it mattered the most.