'Golden State May Beat Us by a Hundred': LeBron James Makes a Bold Claim Against His 2016 Cavs
Published 12/02/2020, 1:55 AM EST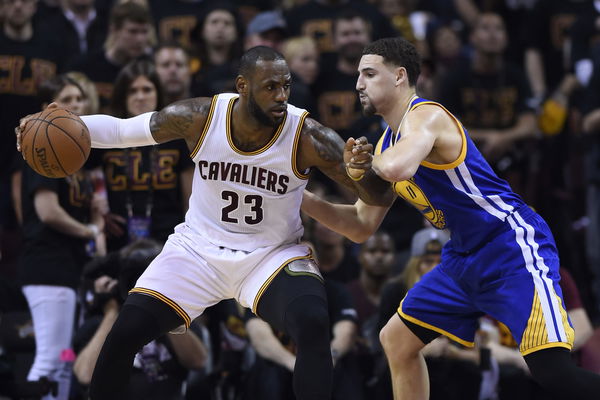 ---
---
When LeBron James came back to the Cleveland Cavaliers after four years with Miami Heat, he was hoping to fulfill his dream of bringing back one trophy for the Cavs. Even though James made it happen in the 2016 NBA Finals against the Golden State Warriors, there was no deadly virus back then. So would it have been different if there was an Orlando Bubble situation at that time?
ADVERTISEMENT
Article continues below this ad
Last season, the NBA went on a season hiatus in March because of the coronavirus. However, due to popular demand, the league came up with a solution to continue the season. But this came with several restrictions and safety protocols. In this unlikely environment, winning a title was even more commendable than before. Therefore, all teams and the Lakers received applause for bearing with the process.
Without a doubt, conducting a season is typically far easier on the players as well. And everybody believes that the last season was toughest of all because of the situation the teams were put in to play. A complete physical cut off from family and friends isn't easy at all.
ADVERTISEMENT
Article continues below this ad
As far as the 2016 NBA Finals are concerned, would the Warriors have had a better chance at winning a title if there was a Bubble situation back then?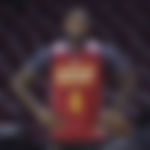 LeBron James bets on the Warriors
The Warriors' run in 2016 is etched in the league's history books. Even though they lost in the NBA Finals, they finished the regular season with a 73-9 record. This was a record previously set by the Chicago Bulls in 1996, who finished the season with 72-10.
When the Warriors reached the Finals in 2016, everyone thought they were going to pull off a second straight win. However, the Cavaliers overcame a 3-1 deficit and took the series to Game 7, eventually snatching the title away from GSW.
ADVERTISEMENT
Article continues below this ad
But LeBron James thinks that the outcome would have been really different if they were in the Bubble instead. On Spectrum Sports Net's Road Trippin podcast, LeBron stated, "Just imagine it's '16 RJ. We're down 3-1… If we're down 3-1 in '16 and we're not going back to Cleveland and we have to play another game in the Bubble, Golden State may beat us by a hundred."
ADVERTISEMENT
Article continues below this ad
It's true that the Bubble played a huge role in the team's performances. One can't say for sure if the Warriors would have won, but it is certainly something one can consider.