LeBron James' Former Manager Destroys Stephen Curry for His Dependancy on Klay Thompson and Draymond Green
Published 04/21/2020, 3:37 PM EDT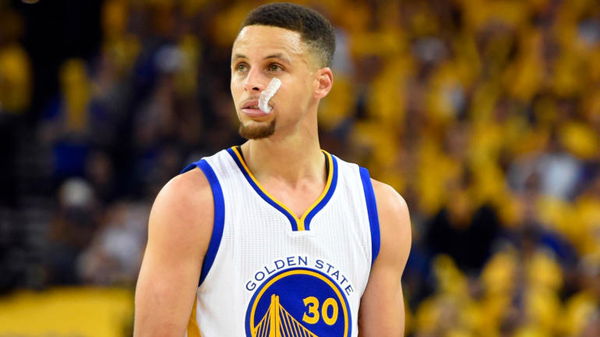 According to LeBron James' former business manager Maverick Carter, although Stephen Curry is a great shooter, he is among the worst in defence.
Carter discussed it when he joined Draymond Green and Paul Rivera for a discussion about Michael Jordan's documentary "The Last Dance". He referred to Curry to talk about how, in basketball, if a player is good at something, he might lack at something else. And it would be his teammates who would come in aid. He felt that Jordan as probably the best in the things he did but he still needed someone like Scottie Pippen to cover up in other aspects of the team game.
"It's just like the Warriors. The world knows Steph (Curry) can't f–king play defense. I'm 38 – haven't played a decent game of basketball in 18 years – (but) Steph would have trouble guarding me," Carter said.
ADVERTISEMENT
Article continues below this ad
"But Steph is the greatest shooter in the world. When that motherf–ker gets rolling you can't stop him. He can hit any shot from anywhere on the court. And he's actually really good off the ball on defense — he's a good steal artist. But he needs Klay (Thompson) and Draymond to kind of cover everything else so he can do his thing."
ADVERTISEMENT
Article continues below this ad
Stephen Curry has been revolutionary with his shooting
As Carter said, Curry is undoubtedly among the best shooters the game has seen. The 2016 NBA scoring champion has revolutionized the game of basketball with his three-point shooting. After the Warriors' incredible success over the last decade, many teams have adopted similar tactics.
ADVERTISEMENT
Article continues below this ad
While Curry remains a shooting star, there might be times when the defensive side of his game gets affected with more attention on shooting. As Carter mentioned, he is a good stealing artist. To justify it, he was the NBA steals leader in 2016. However, there have been games where he has not looked like a top defender.
But there are also games where he has shown his defensive worth. Especially in the playoffs, when teams usually start concentrating a lot on their defenses, Curry has shown good defensive skills.