Golden State Warriors Coach Reveals His Coaching Idols in a New Podcast for COVID-19 Relief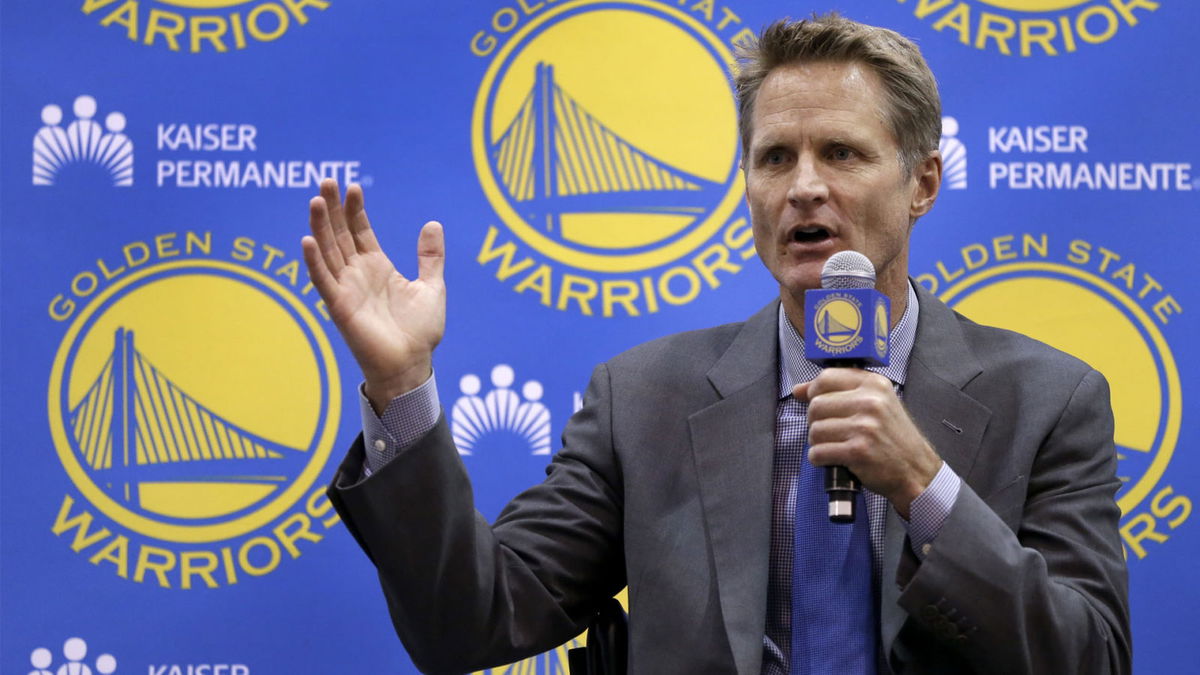 Podcasts are the trending topic during quarantine and a brand new series has just come up for us to listen. Steve Kerr of the Golden State Warriors and Pete Carroll of the Seattle Seahawks have teamed up with 'The Ringer' to raise money for COVID-19 relief. 
The two championship coaches premiered the first episode of their 'Flying Coach' podcast recently. The main aim of the podcast is to raise awareness about the coronavirus crisis and donate funds to charity. 
Both Kerr and Carroll know what it takes to be champions in their respective sport. Their records speak for themselves.
Episode 1 – 'Flying Coach' with Steve Kerr and Pete Carroll 
As top-tier coaches, both men had the respect and admiration towards each other regarding their personal accomplishments. 
"I've watched you at SC and I was blown away by the energy and the joy that your teams played with," said Kerr about Carroll's time as head coach with the USC Trojans.
Steve Kerr mentioned that he had always admired Carroll from his early days and wanted to learn from him. Kerr became the coach of the Warriors in 2014. He then went to Carroll's NFL camp to learn coaching techniques from him.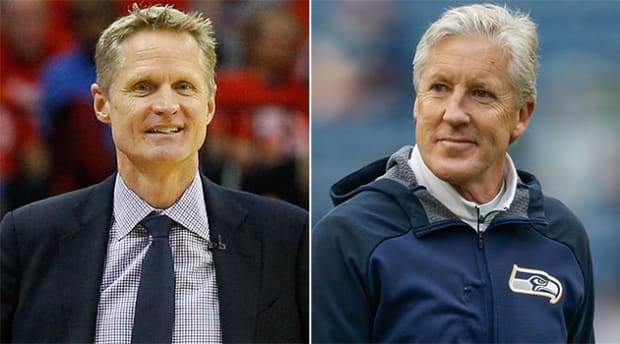 Caroll then said that their team tuned in to watch the Warriors play whenever it was possible. "It was really thrilling to watch that. We followed your team closely and we followed your progress. Knowing that there was some connection to us, it was fun," added the Seahawks coach.
He also mentioned the Warriors' historic run in the 2015-16 season and how Kerr made an impact for his team. 
Recalling his time visiting Carroll's camp, Kerr said, "It was like organized chaos out there and it was really fun. That kinda drew me into your coaching style."
Golden State Warriors and Coaching Idols
Steve Kerr always looked up to coaches who knew what they were all about. He also enlisted Phil Jackson and Gregg Popovich as his coaching idols. Jackson and Popovich share 11 NBA titles between them as a head coach. 
Kerr elaborated on a tremendous piece of advice given by Carroll. "You said go back to your hotel tonight and think about all that stuff. Think about all those important values. Not to Gregg Popovich, not to Phil Jackson, not to me but to you personally."
"That was the best advice I got," added Kerr. He explained how he felt that every human is different and unique from the rest, even though the values might be similar.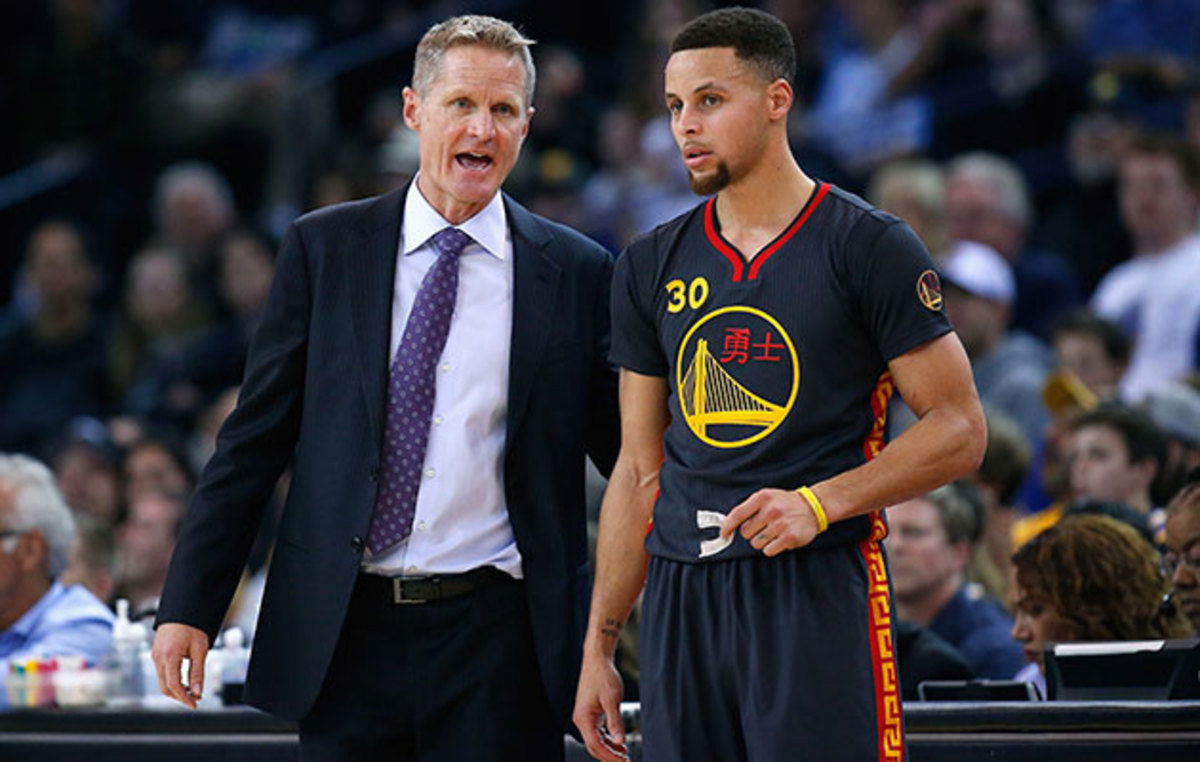 Jackson and Popovich really helped Kerr settle in as a head coach. Their advice on how to bond a team together worked out for him.
Kerr's work rate and commitment as a coach didn't disappoint as he won the NBA championship in his first season with Golden State Warriors. Steve Kerr in the same year also became the only coach after Pat Riley to win a championship in his rookie season.
The 54-year-old is in his sixth season with the Golden State Warriors and has won the NBA title thrice. Omitting the current season, Kerr and the Warriors have made it to the NBA finals every year since 2015.
Get notified about breaking news and watch highlights on the go; join the Arena on NBA Hoops