Golden State Warriors Coach Reveals Different Strategy for Free Agency
Published 09/17/2020, 1:58 AM EDT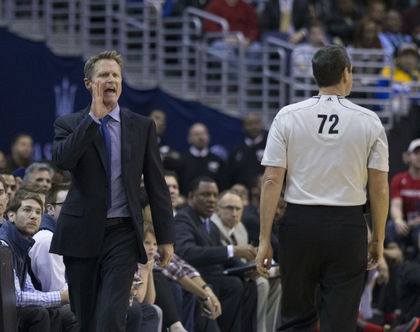 ---
---
The Golden State Warriors enjoyed a great run from 2014 to 2019. It was a gold rush which left the world amazed. But a series of happenings in the last off-season led them to an 18-year low record of 15-50 in this season. The last time they performed this poorly was in 2002 when they were 21-61. 
ADVERTISEMENT
Article continues below this ad
They lost players like Kevin Durant (to the Brooklyn Nets), DeMarcus Cousins (to the Lakers), and Andre Iguodala (to the Memphis Grizzlies) last year. Star guard Klay Thompson did not play a single game because of his torn left ACL. Another integral part of the Splash Brothers, Stephen Curry, played only five games. So the GSW as we knew did not even play in the 2019-20 season.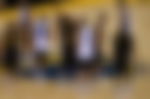 ADVERTISEMENT
Article continues below this ad
Good old days will be back for the Golden State Warriors
Recently, the GSW organization welcomed its franchise vet and former Sixth Man of the Year Leandro Barbosa to join Head Coach Steve Kerr's coaching staff. He will be a player mentor coach with the side. Further, they will also have Shaun Livingston, who was by their side in that 5-year golden run, as the Director of Players affairs and engagement.
But ahead of the front-office, the coach has his plans for the inner changes as well. In an interview, he revealed, "We'd like to add a veteran or two in free agency, but I don't even know if that's possible."
He then gave his sound reasoning behind the strategy. The successful coach further added, "We'll see how everything shakes out. So it's almost, you know, if we can't do that, if we can't add a Zaza Pachulia or David West in free agency, we've gotta be able to do that on the staff. So I think that's a big part of why Shaun and LB are here, to provide some of that mentoring." He also recently congratulated 23-YO Eric Paschall for his recognition as a rookie.
ADVERTISEMENT
Article continues below this ad
He is of the belief that if they're unable to sign vets in the team, he can at least get them in the front office to have some experience do the talking and planning.
The team needs some experienced hands
This coming season, the GSW will have the Splash Brothers back. With Andrew Wiggins and Draymond Green, the team will again have that old touch. Plus, thanks to their low standing on the table, they got lucky and received a #2 pick in the NBA Draft. Anthony Edwards, Deni Avdija, LaMelo Ball, and James Wiseman are a few strong prospects that are most probable to become the pick for them. 
ADVERTISEMENT
Article continues below this ad
Plus, the GSW organization will have the taxpayer mid-level exception and the $17.2 million trade exception to attract polished vets. They will have eyes set on experienced ones like Serge Ibaka, Giannis Antetokounmpo, Marc Gasol, and Paul Millsap. If they get those one or two as coach Steve intends, they'll pose serious trouble for other teams this coming season.