Golden State Warriors GM Makes Bold Statement on Coronavirus Testing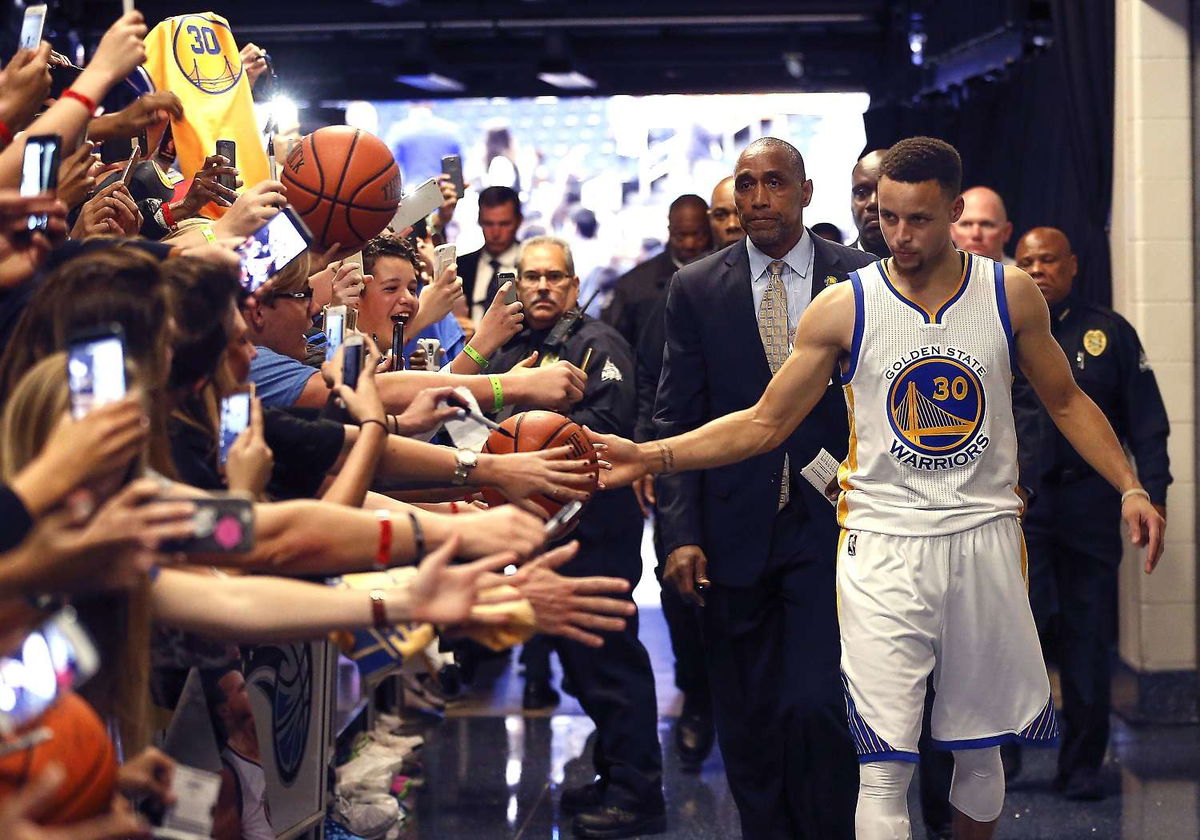 The Golden State Warriors aren't testing healthy players for coronavirus disease. The team's general manager Bob Myers confirmed on Tuesday.
"We've been told that testing's in short supply," Warriors general manager Bob Myers said in the conference call with reporters on Tuesday according to 
USA Today
. "We're treating ourselves like people, which is what we are. We're not better than anybody. We're not worse. We're just a basketball team, like any company. Right now, we're not interacting with anybody. Our doctors said that we shouldn't be testing asymptomatic people in California". Meanwhile, Bob also said that if any player shows any sign of disease, only then they would get tested.
Why is Golden State Warriors and New York Knicks not really testing?
Coronavirus pandemic has created havoc on all people alike. But clearly the rich and privilege have found better opportunities to get tested for this virus. Normally, testing of coronavirus is taking time for even someone who is showing 'real symptoms'. But on Monday amazingly all Brooklyn Nets players got a test done in a day, including those who are not showing any symptoms. Not only Brooklyn but other franchises like Utah Jazz also tested all its staff and players in a day. This misuse of facilities definitely led to some severe criticism of franchises from fans and Mayor of New York, Bill de Blasio himself.
To avoid this criticism and taking into consideration how 'curb' testing facilities are for normal people the Golden State Warriors and New York Knicks thus have chosen to avoid testing all of their players. This decision by franchises is for the best and all the other teams should follow their path.
According to the ESPN NBA insider Adrian Wojnarowski, the Nets "paid out of pocket to a private company to conduct tests".The Oklahoma City Thunder similarly tested their team from "outside sources", whereas the Utah Jazz had 58 tests done in a single day. According to the LA Times, Utah's recent opponents, LA Lakers also got tested in a day and results are expected to be back on Friday. Clearly, Golden State Warriors and NY Knicks have chosen different and righteous path for the testing of their players. As Bob said they are just an ordinary basketball team.
Sources: Brooklyn tested the team upon returning from San Francisco and results came back today. Nets paid out of pocket to a private company to conduct tests. One player awoke with some aches today; rest have experienced no symptoms.

— Adrian Wojnarowski (@wojespn) March 17, 2020
Golden State Warriors have also opened the disaster relief fund for the people affected by the coronavirus, last week.
Get notified about breaking news and watch highlights on the go; join the Arena on NBA Hoops