Golden State Warriors' GM Reveals the 'Final Puzzle' for Klay Thompson's Return
Published 10/15/2020, 9:30 AM EDT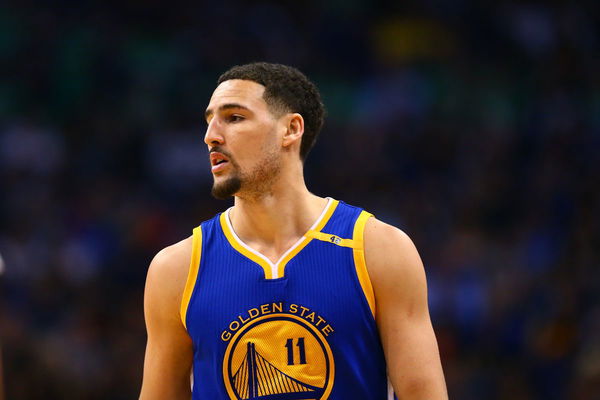 ---
---
Injuries can be very consuming for an NBA Player, especially when it requires you to take time off basketball. Klay Thompson hasn't played in almost 16 months now. The Golden State Warriors' shooting guard was in the prime of his career when he tore his ACL.
ADVERTISEMENT
Article continues below this ad
This unfortunate incident took place during Game 6 of the 2019 NBA Finals against the Toronto Raptors. Following this, Thompson could no longer return to the court until his surgery and rehab were completed. Missing all of last season, he is now ready to make his comeback.
However, according to the General Manager of the Warriors, Klay is yet to cross one more hurdle before he can finally return and at his best.
ADVERTISEMENT
Article continues below this ad
The missing piece in Warriors' Klay Thompson's return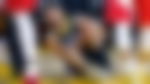 On Wednesday's '95.7 The Game', Bob Myers stated what the sport means to the star player. "Klay looks great. He's missing it for sure. I mean, basketball is so big to him. I mean, he grew up — it's almost like he doesn't know what to do without basketball," said Myers.
"Obviously, his dad played in the NBA, and so he's born into it in some sense. He kind of needs it, it's like his breathing is playing basketball."
On further discussion, Myers reveals what is the one thing Thompson is yet to do before he is ready to play. "So he's back at it. The final piece to his puzzle is live NBA action. Where that kind of speed and you can't replicate that speed even in camp."
ADVERTISEMENT
Article continues below this ad
He explained why he thinks it's necessary and said, "You need to experience and that's nothing against him or us, you just can't do that right now. You're going to need to do that in training camp, in the preseason if there is one or right into the season."
Having full faith in him, Bob asserted, "That's the part he needs to get over. But he will, and we're confident that he can. We just haven't been able to provide that and that's not available anywhere."
ADVERTISEMENT
Article continues below this ad
Because of Thompson missing the entire season and Stephen Curry only playing five games, the Warriors stooped down to the bottom of the table this season, ending with 15-50. However, both of their returns matched with Andrew Wiggins and Draymond Green. Expect them to be a tough competitor in the 2020-21 Western Conference race.