Golden State Warriors' GM Warns James Wiseman of Draymond Green's Wrath
Published 11/20/2020, 12:00 PM EST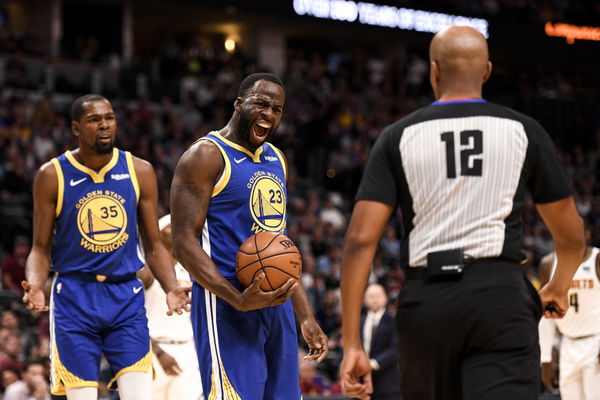 ---
---
A lot is going on with the Golden State Warriors. While we are all excited to see Stephen Curry and Klay Thompson back in action, looks like it might be a while before we see the duo.
ADVERTISEMENT
Article continues below this ad
Although that part of it is bad news, there is also some good news. The Warriors have added another lethal weapon to their roster through their No. 2 overall pick in the NBA Draft 2020.
Wiseman is expected to be the playmaker for the team, alongside Curry, Thompson, and Draymond Green. But it looks like Wiseman will have to wait before he can play alongside all of them.
ADVERTISEMENT
Article continues below this ad
Thompson reportedly injured himself during a workout session. As of now, the severity of the situation remains unknown, but after not playing an entire season because of a previous injury, this is alarming for the franchise.
The Warriors are bloodthirsty to make a comeback this upcoming season. With James' athleticism, size, blocks, and rebounding skills, he could play a key role in making that happen.
It hasn't been very long since they announced Wiseman as a Warrior. But the General Manager is already making sure Wiseman is prepared for what's about to come.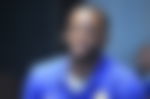 Should the rookie be wary of the Warriors center?
Draymond Green's scoring output is not top-notch. But his incredible defense has played a significant role in bringing the Warriors to their previous titles. But he can be slightly scary when he wants to confront his players, which is what makes him an influential leader.
ADVERTISEMENT
Article continues below this ad
However, Bob Myers warned Wiseman of the kind of teammate Green is, but told him to not worry about it either. "James, you've got to understand when he yells at you or Nico, he still loves you," Myers told James during his introductory press conference.
"He wants to win so bad. Don't take it personally. He's yelled at me. I don't think he's yelled at Joe [Lacob]. He's yelled at Steve [Kerr] for sure.
"He's yelled at all our teammates. Yelled at Steph [Curry]. May have yelled at the media. That's just who he is. But he wins. So if you want to learn anything from that guy, he's a winner."
ADVERTISEMENT
Article continues below this ad
Green has proved himself to be one of the best in the game. From the second-round pick to a 3-time All-Star, it is the energy that he brings to the court that led him to 3 rings. He is a role model that will bring out the best in Wiseman.