"Gym Rats": Vince Carter Recalls How he Foresaw Greatness in an 11-Year Old Stephen Curry
Published 07/08/2020, 7:40 PM EDT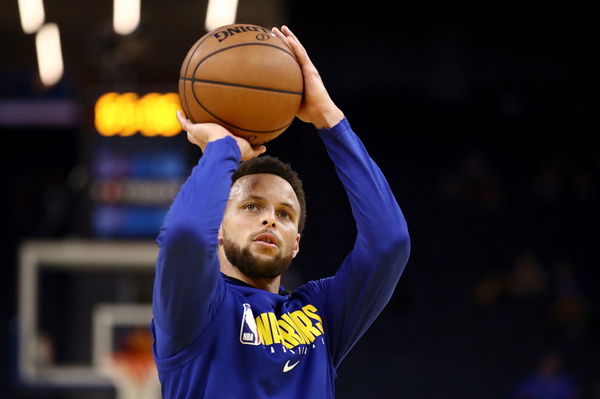 Recently retired NBA legend Vince Carter has known Stephen Curry since the Golden State Warriors superstar was a child. Carter used to play alongside Steph's father, Dell Curry, at Toronto Raptors. It was when he first saw a young Stephen Curry.
Watching an 11-year-old Steph play had convinced Carter that he would be a future star in the NBA. Carter said that both Steph and his brother Seth showed great determination and love for the game.
"Every day he was there," Carter told TNT's Ernie Johnson about Steph. "Just on the sideline, with a ball. And I'll say Seth as well. They were both just gym rats. They love the game. You could see the appreciation for the game and the dedication. They were always working on their shot. He had a nice follow through then. It's like he's destined to be an NBA player.
ADVERTISEMENT
Article continues below this ad
"One, being around it and two, just the work they put in on their own. And, of course, dad was a pretty decent shooter himself, so figured something close to that would come out for both his kids."
Stephen Curry and Vince Carter would play one on one
Curry came into the NBA in 2008 and made his way to becoming one of the greatest shooters in the game. He holds the record for most three-pointers scored in a season.
ADVERTISEMENT
Article continues below this ad
Carter said that he and Curry used to play one-on-one before every home game. During those games, Carter said, Curry would try to develop his shooting over taller guys.
ADVERTISEMENT
Article continues below this ad
Curry did become what he foresaw. Today, he is a two-time MVP, the second of which was a unanimous choice. Many often credit him to revolutionizing the game of basketball with his three-point shooting.
With Curry in the team, Golden State Warriors have won three NBA titles. Curry missed the majority of the 2019/20 season and will be looking to bounce back next season.