Golden State Warriors Hire Former Players in a Bid to Keep the Successful Core Unit Intact
Published 09/15/2020, 1:01 AM EDT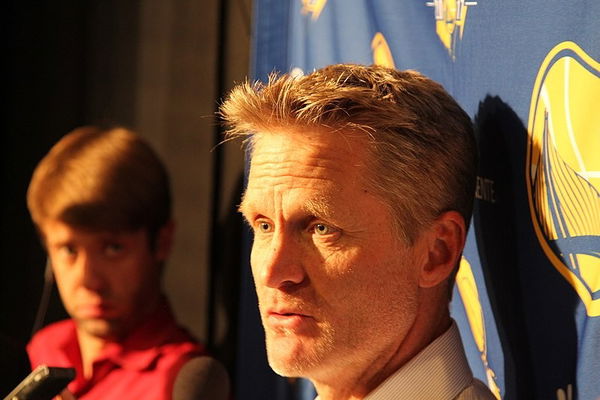 ---
---
Imagine a team with a 23-43 record in 2012 to emerge so strong that it changed the course of history. The Golden State Warriors are just that. They deserve to be a Harvard Business Case Study for the revamp they showed 2014 onwards.
ADVERTISEMENT
Article continues below this ad
Truth be told, the fans had lost all hopes of a championship from the Warriors. Even the legendary coach Don Nelson made no substantial difference. So what changed for them? Before getting into details, let's get to know what's the latest news coming from the Warriors camp.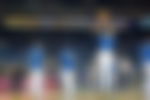 ADVERTISEMENT
Article continues below this ad
Golden State Warriors front office to turn yellow and royal blue
The successful on-court names are now set to take their success off-court and contribute towards the future building of the Warriors. 37-YO NBA veteran and former Sixth Man of the Year Leandro Barbosa, retired from the sport in 2020 after a career spanning 14 years. He spent 2 years with the GSW when the franchise was at its prime.
In those two seasons, he averaged 6.7 points in 15.4 minutes per game. According to reports, he is all set to join head coach Steve Kerr's coaching staff. He will serve as a Player Mentor Coach.
Next, former GSW guard Shaun Livingston will take on duties as the Director of Players affairs and engagement. Shaun played for the Warriors in their 5-year golden run where they lifted three NBA titles. He too retired last year after 15 years of service in the league.
The fact that the Warriors are hiring their own players to take up front office duties is commendable and speaks of their values. 
ADVERTISEMENT
Article continues below this ad
So what led to the Warriors becoming one?
The GSW never earned a draft pick better than #6 since 2010. Still, they somehow signed the likes of Stephen Curry and Klay Thompson. But the real groundbreaking change came when Chicago Bulls legend Steve Kerr joined them as a head coach in 2014. He and his staff brought a revolution, a paradigm shift in the team's way of playing.
They made 3-point shooting so popular that Steph Curry became synonymous with that style of play. His 3P% of 45.4 in 2015-16 proves his mettle as he also averaged over 30 points per game that very year. The 6'3″ star proved that precision matters more than size. Have a look at his phenomenal deep shot-making-
ADVERTISEMENT
Article continues below this ad
The Warriors were so dominant on the scene that they lifted the NBA Championship in 2017 with a 12-1 record. In 2016, they topped the western conference with a never-heard-before 73-9 record. They looked almost invincible as they later signed Kevin Durant, too. 
Their change in strategies proved that everything is possible if a team can work in unison and accept that change is the only constant.