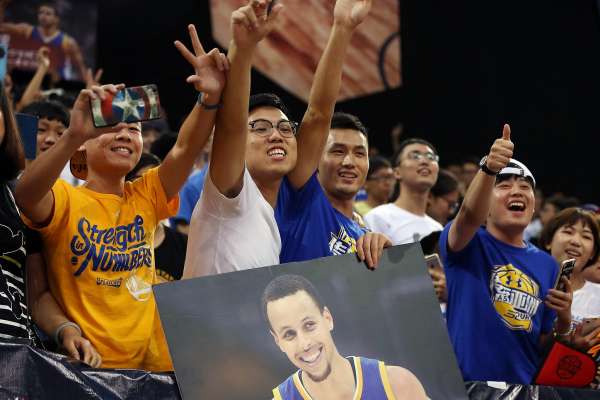 The NBA league and the music industry remain connected mostly just because of the attendance of celebrity musicians at matchups. Compared to how fans receive singers and bands when on tour, NBA players seldom get much attention. However, the Golden State Warriors became so famous overseas, that many believe the fans were in attendance by accident.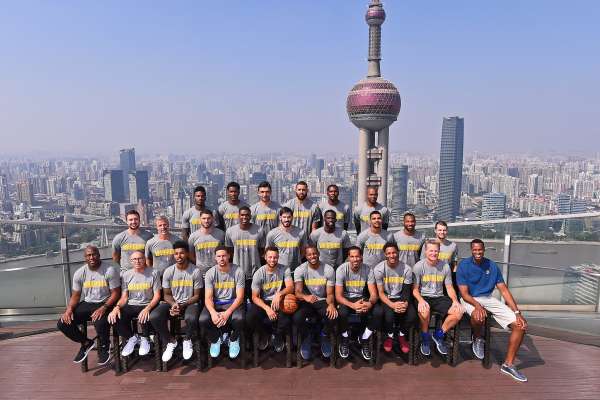 When the Golden State Warriors received a surprisingly warm welcome
Back in 2017, the Golden State Warriors went to Shenzhen, China as part of an international exhibition included in their preseason schedule. The team was to play against the Minnesota Timberwolves. Since the GSW were doing well, their win would not have been surprising.
However, fans welcomed the team as if they were already champions. As reigning NBA champions, they met with hundreds of screaming fans waiting at the airport in Shanghai and Shenzhen. And this was regardless of the fact that the team arrived rather late into the night.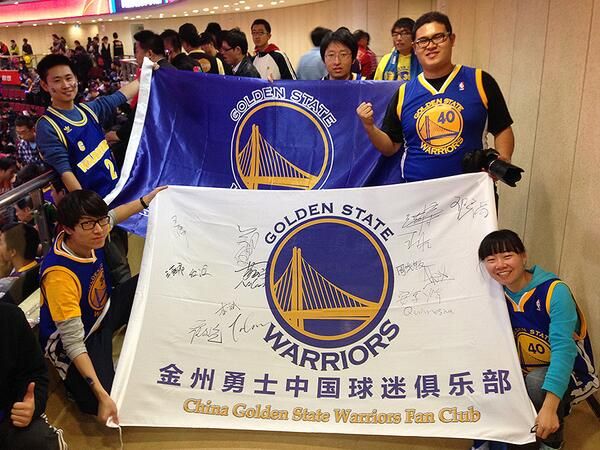 Former NBA player and current commentator Reggie Miller gave details of the warm welcome in a call during a TNT start-of-season conference. He said,
"They arrived at 3, 4 o'clock in the morning (in China) and there was one, two thousand people waiting for them at the airport and at their hotel."
Talking about how this fame reminds him of old times, Miller continued,
"It reminds me a lot of like when Michael Jordan and the Chicago Bulls used to travel. It was like the Beatles were coming. The Warriors have that effect."
When Michael Jordan traveled along with the Chicago Bulls for matchups, they were received similarly. Fans overseas went crazy to watch the legends play. Likewise, many GSW fans also made a name for themselves along with their franchise abroad, especially in Asia.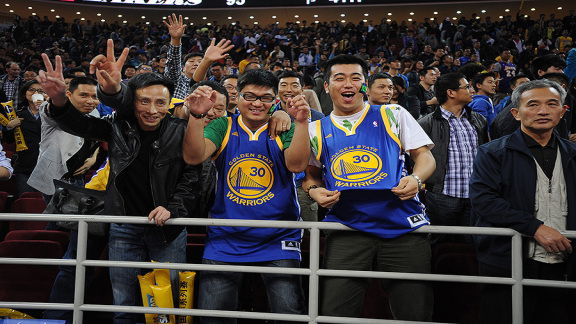 The Warriors and their connection with China
Apparently, the Chinese basketball fandom loves the Warriors. To put things into perspective, according to the Chinese Basketball Association, around 300 million people play the game!
It might also be because some players made a bond with China and places around it.
For example, Kevin Durant established a fan following when he went to Beijing for the Olympics in 2008. Klay Thompson made constant trips to China because of the Chinese sneaker company Anta. Also, Stephen Curry has made many visits to the country during his career. Curry also had one of the best-selling jerseys in China.
All these might be why the CBA community remains slanted towards the Warriors. Well, even though the team seems to have lost its golden touch, we hope their supporters across the globe keep their spirit alive.