"It Will Always Be Steph's Team": NBA Veteran Pleads Kevin Durant to Stop Being Petty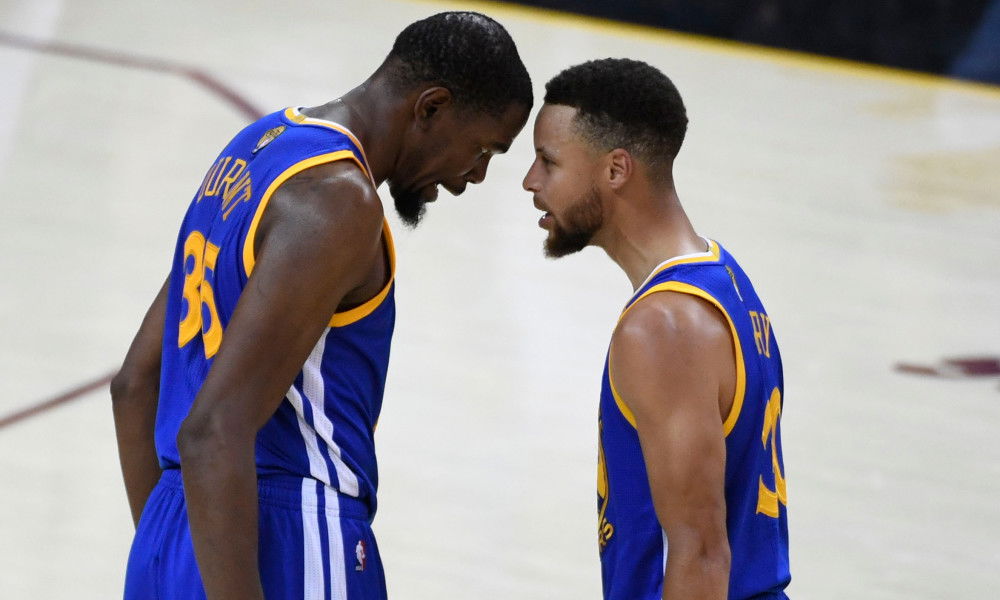 Kevin Durant has had trouble with the media for a long time. Most recently, he accused the local press of sucking up to his former teammate Stephen Curry. ESPN's Rachel Nichols discussed the same with Kendrick Perkins and Richard Jefferson.
Kevin Durant should stop wanting to be in the media's good books
In his book called 'The Victory Machine', author and reporter Ethan Strauss gives details of Durant's accusations towards him and others of just wanting "to kiss [Stephen Curry's] ass at his expense."
Rachel Nichols, ESPN's host for their show The Jump, recently asked former NBA player Kendrick Perkins what Kevin Durant may have felt like the media was "kissing Steph's a**". Kendrick Perkins and Richard Jefferson were virtually present with Nichols.
The new book The Victory Machine by @SherwoodStrauss details KD's frustration with media & fans for what he saw as "kissing Steph's ass" at his expense. @KendrickPerkins & @RJeff24 weigh in…

Perk, do you understand why KD may have felt this way? pic.twitter.com/T3Hmlw1w9S

— Rachel Nichols (@Rachel__Nichols) April 17, 2020
Further addressing the host's question, Perkins said, "Steph Curry was back-to-back MVP before KD got to there. KD knew what he was getting himself into. He knew he was the best player on the team, but it was Steph's team, and it was always gonna be Steph Curry team."
Perkins agreed that Steph gets a lot of praise, and that KD was on the receiving end of backlash when he didn't perform well. However, Perkins also believes KD lived up to the hype.
He said, " You went to Golden State, you helped them win two championships. You won two finals MVPs, and now you're off to your next journey. So, just let it go."
Agreeing with Perkins, Jefferson gave the example of how the Cleveland Cavaliers was Dwyane Wade's team even if LeBron James came and went. They all agreed that there was no point in going after the media or Steph.
Well all know KD was the best player on Golden State but Golden State Will Always Be Steph Curry Team!!! It was his team before he got there and will be his team until he retires. 🤷🏾‍♂️ https://t.co/pCqLanIF0F

— Kendrick Perkins (@KendrickPerkins) April 17, 2020
Double minded Durant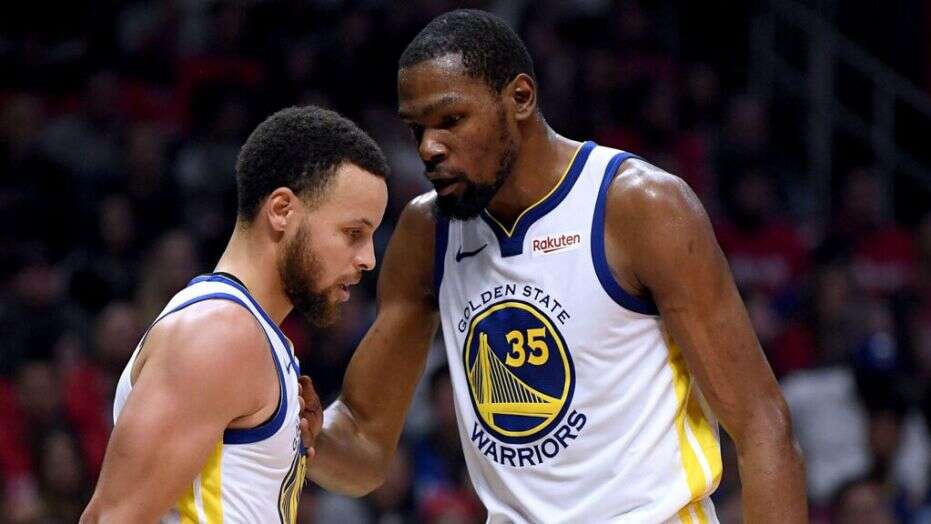 Perkins had a tough stand about Durant's media presence. First off, he seemed to feel that Kevin Durant should stop responding to media. The veteran talked about this in the context of a few lines from Strauss' book. The lines read,
"(I) insisted that I had good reason to write what I wrote. KD wasn't impressed and accused me of trying to 'rile up Steph's fans.' He expressed that this was a constant theme in the Bay. All of us local guys just wanted to kiss Steph's ass at his expense."
Perkins said KD responding to the media will result in Strauss having a New York Bestseller.
Perkins also mentioned that Durant always said he didn't want media attention, he just wanted to play basketball. However, the veteran pointed out that the media will never leave him alone.
"You're Kevin Durant," Perkins said. "You're arguably the best NBA player in the world, so the media is not going to leave you alone. If you just want to deal with the media when you have to, don't comment. A one day topic turns into a one week topic about yourself."
Perkins concluded by saying that Durant can't have it both ways and stood by his previous point that he should just not say anything if he doesn't have to.