While the suspension of the NBA league caused many athletes, arena workers and staff members to incur financial loss, soon, they will get their source of income back. However, one forgets that the players, who are the essence of the game, get paid to play. Whereas, those athletes who play through their colleges remain unpaid, pandemic or not. Draymond Green, along with help from a sports loving Senator, have finally decided to do something about the same.
Draymond Green speaks for student-athletes
Several NBA players come into the league via the National Collegiate Athletic Association. These players are as student-athletes. While they get to play at University level and are able to get scholarships, they have to juggle several things, including their academics, their sports, and a source of income.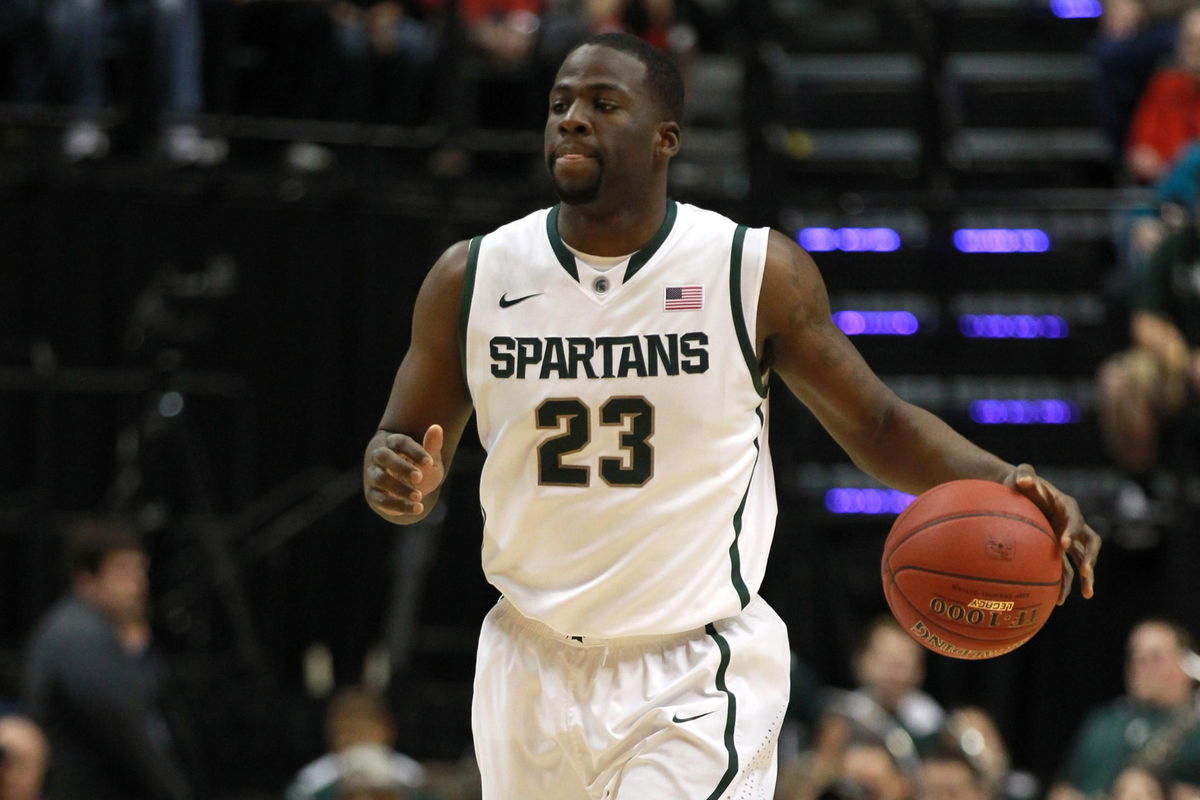 While the NCAA is in support of student-athletes using the name they have made for themselves through their game to get some revenue, it doesn't pay these athletes to play. They are allowed to find alternative work, but it has to be strictly according to NCAA rules.
However, student-athletes may now see some positive light. Golden State Warriors star, Draymond Green, has decided to speak against this injustice. Green recently wrote an op-ed for ESPN along with U.S. Senator Chris Murphy. They addressed the fact that NBA players get paid as the season resumes in the middle of a pandemic. However, college students called to "voluntarily participate" in workouts don't. Worst part of this? No one paid them even before COVID-19 hit the country.
The duo emphasized on how student-athletes aren't paid, even when their games are rather profitable.
"This is an abomination, and it demonstrates how COVID-19 has made clear that it's time for college sports to change the way that business is done," they wrote.
The duo speak about the unfairness of the system
Draymond Green and the Senator also highlighted how this system is worse for some athletes, as compared to others.
"Graduation rates for athletes in revenue sports — especially Black athletes — fall well below their peers, and athletic programs routinely counsel athletes out of meaningful coursework to make room for athletic commitments."
According to ESPN's Zach Lowe, Senator Murphy already works for "fair pay for college athletes-one of his pet causes."
This is a big change to bring in a system that has been running the same way for years. However, Green and Sen. Murphy aren't alone. Recently, Los Angeles Lakers star LeBron James displayed his support for the cause by appreciating the op-ed on Twitter.
No way @Money23Green gonna shut up and dribble 🤣. Great to see my @morethanavote Brother leading on this one. 🙏🏾✊🏾💪🏾👑https://t.co/cS42w2q5Zb

— LeBron James (@KingJames) June 26, 2020
The cause seems to be close to Green's heart, as he too was a college player at a point in his life. Surely, he knows the struggles that students have to go through in terms of academics alone. Now we wait and see how the three-time NBA Championship winner gets justice for his fellow students.