Warriors' James Wiseman Reveals How Kobe Bryant Inspired Him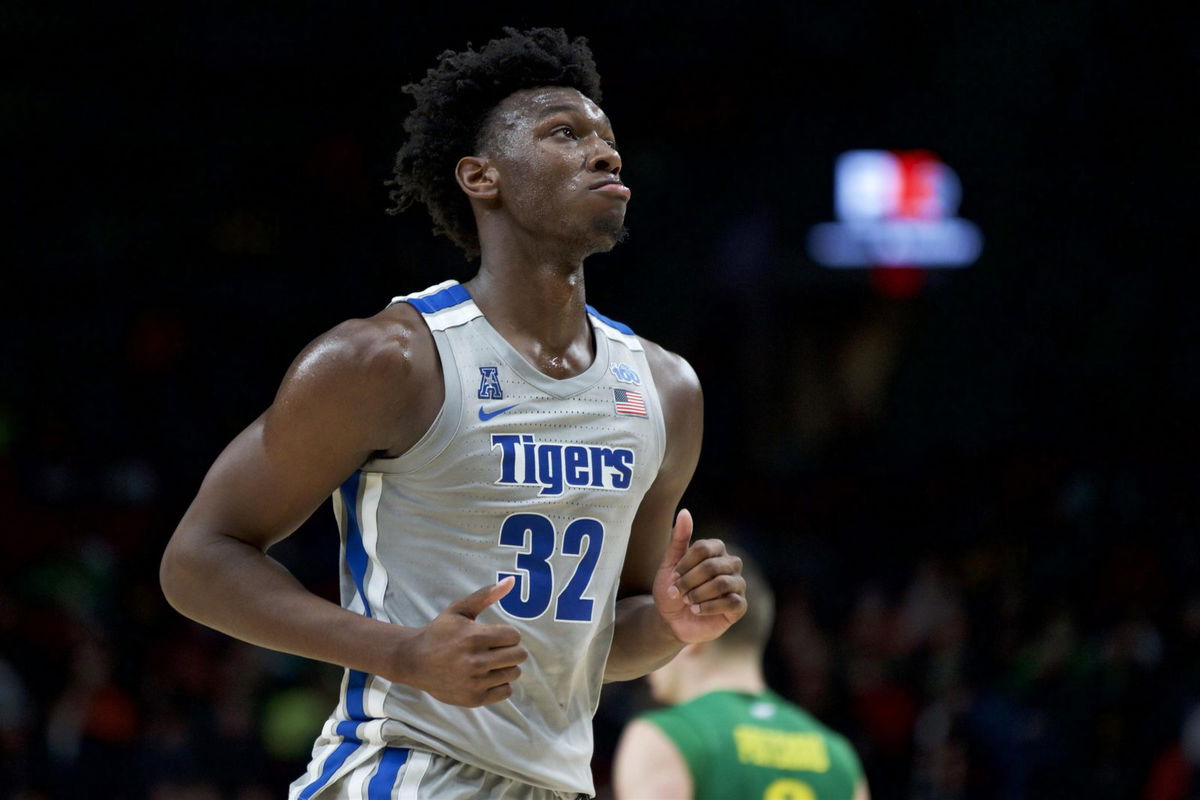 The 2020 NBA draft concluded on Wednesday. The Golden State Warriors who had the 2nd overall pick drafted Memphis' big man James Wiseman.
The 7'1 center was the top prospect in this draft given how athletic and skilled he is. The overall 2nd pick recently appeared at Warriors on NBCS and spoke about how he started meditating to stay calm.
Wiseman said, "Kobe Bryant actually had a meditation session on YouTube. I was like he is the greatest player of all-time he used this technique.
"It's just very peaceful, keeps you centered, keep you at the present moment. Keeps you very calm at the moment."
Kobe inspired James Wiseman to start meditating 💯 pic.twitter.com/sdlD2Z2LlQ

— Warriors on NBCS (@NBCSWarriors) November 20, 2020
How James Wiseman can fit in the Warriors
The Warriors are in a crisis, to say the least. They were expecting the return of the Splash Brothers, but a tragedy struck them when it was confirmed that Klay Thompson had suffered a torn Achilles.
Their championship hopes are down the drain now. They can use this time to develop younger talents like Wiseman and Eric Paschall.
The Warriors haven't had a traditional center on their side for some time now. The only option they have at center is Kevon Looney. Wiseman is the talent they needed to bolster their defense. With their star Draymond Green's form regressing, they could certainly use a man of Wiseman's talents.
Given his size and speed, he has all the tools of becoming a shot-blocker and a great rebounder.
The Memphis star is an elite finisher and will be very useful in pick-and-roll given his ability to score in the paint. His raw athleticism could also flourish in the fast-paced offense of the Dubs.
The 7'1 center can be a player for the long-hall. He is young and will start with players like Steph Curry and Draymond Green, giving them the perfect platform to develop.
James Wiseman still has some areas to develop. He doesn't have a good jumper till now and will try to improve on that. It will be intriguing to see how he handles the pressure of the NBA.
Get notified about breaking news and watch highlights on the go; join the Arena on NBA Hoops
Aditya Mohapatra
NBA fanatic. Ready to have a conversation about football and UFC too.