"Just Enlighten People, Educate People, Man!" Stephen Curry, Klay Thompson and Other Warriors Join March for Justice
Published 06/04/2020, 2:33 AM EDT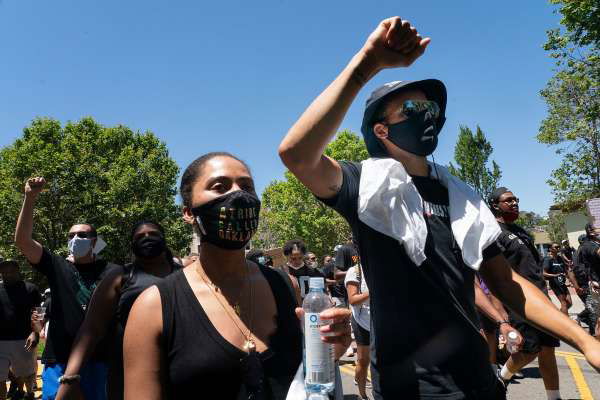 ---
---
As the protests across the country continue, NBA players are taking it upon themselves to become voices of change. Recently, several Golden State Warriors players, including Stephen Curry, came out onto the streets to take part in the 'Walking in Unity' march in Oakland.
ADVERTISEMENT
Article continues below this ad
Stephen Curry amongst the Warriors for justice
On Wednesday, Golden State Warriors star Stephen Curry participated in a march called 'Walking in Unity' near the Lake Merritt Amphitheater. Curry's wife, Ayesha Curry, and his brother-in-law, Warriors player Damion Lee, also joined the march.
ADVERTISEMENT
Article continues below this ad
Splash Brother Klay Thompson and another Warriors player, Kevon Looney, also attended the peaceful protest.
While some started chants of "Say his name!" and "Say her name!", others responded, "George Floyd!" and "Breonna Taylor!"
What the Stephen Curry and the Warriors marched for
GSW forward, Joan Toscano-Anderson, who stood at the forefront of the march, revealed why it was being conducted.
"We're all here for the same purpose, not just for black people. Right now it's about black people, but for humanity. There are people all over the world being oppressed,"  he said.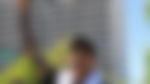 "And we're just trying to take a step in the right direction and start something, me and my boys, my brothers. Thank you guys for being here.
"Just enlighten people, educate people, man.
"It's a long journey. It's a marathon, not a sprint. Sometimes you may feel defeated. As a black man, I feel defeated a lot of times, you know, when I walk in a room. But I gotta remember, I'm proud to be black. A lot of people want to be black. A lot of people love our culture. Everybody love our culture."
"Spread knowledge. Share the message. Enlighten people. Educate people. It's a long journey, man. It's a marathon, not a sprint."@juanonjuan10 closes out today's Walking in Unity event in Oakland. pic.twitter.com/i310fVkBUt

— Golden State Warriors (@warriors) June 3, 2020
Recently, the video of a Minneapolis cop putting a knee on George Floyd's neck for more than 8 minutes emerged. This resulted in Floyd's death and triggered the protests. Stephen Curry and many others took to social media to display their anger and frustration.
Curry posted a picture on his Instagram account of this incident. It depicted a lifeless Floyd below the cop's knee. In the caption, Curry wrote,
"If this image doesn't disturb you and piss you off, then idk. I've seen a lot of people speak up and try to articulate how fed up and angry they are."
Curry continued about how Floyd didn't deserve to die. He talked about how even though Floyd pleaded for help; the cops did not relent. Similarly, many other players in the league are speaking up, taking part in the protests and pushing for change.
GSW supports its players
GSW head coach Steve Kerr displayed his support towards the cause too. He used Twitter and the 'Flying Coach' podcast to vocalize the issue and raise awareness around it.
The Golden State Warriors' official Twitter account consistently posted documentation of everything.
ADVERTISEMENT
Article continues below this ad
Stephen Curry embraces Juan Toscano-Anderson at the Lake Merritt protest against police brutality. Damion Lee is here as well. pic.twitter.com/qE2xl1yQgr

— Connor Letourneau (@Con_Chron) June 3, 2020
ADVERTISEMENT
Article continues below this ad