Golden State Warriors won only 15 of their 65 games this season. They were comfortably the worst team in the league after going to five consecutive NBA Finals. The team was riddled with injuries, with the star backcourt of Klay Thompson and Steph Curry both being unavailable for most of the season. An almost entirely new roster with departures of Andre Iguodala, Shaun Livingston, and Kevin Durant further hurt the team's veteran presence.
The Warriors were not invited to the Orlando bubble, and coach Steve Kerr is upset over missing out. He told Bill Simmons so on The Ringer Podcast:
"When the Orlando thing happened, I don't think a lot of us were that disappointed to not be invited — especially Steph (Curry), Draymond (Green), Klay (Thompson). The guys needed a rest. They just needed to getaway. But now that it's going — I talked to Draymond about it — Draymond and I kind of both feel the same way, which is we kind of want to be there. We're missing out. These games look fun. The NBA is doing a great job. The games are competitive. The players look great.
"To not be there actually is kind of painful."
For Steve Kerr and Draymond Green, it's "kind of painful" not being in the Orlando bubble https://t.co/xsdTy2ohHm pic.twitter.com/vjM7AZTjo6

— Warriors on NBCS (@NBCSWarriors) August 5, 2020
Golden State Warriors and their future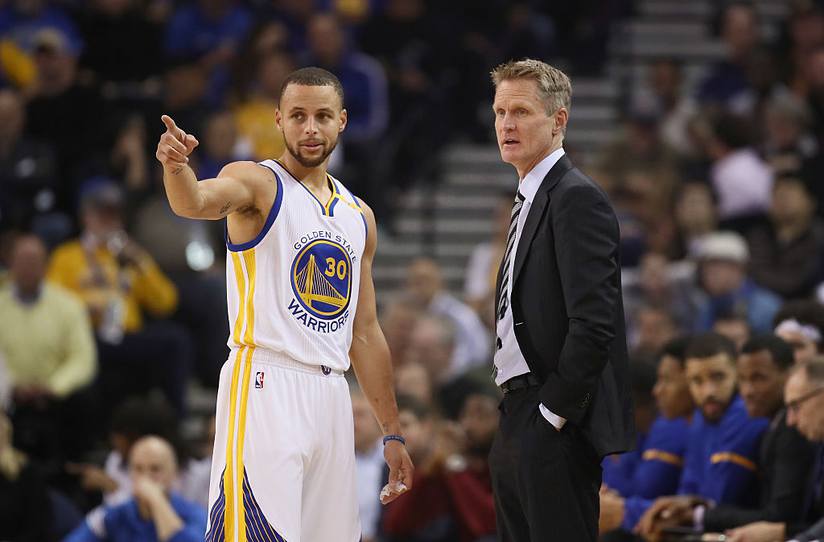 The Warriors have a bright future. They are in possession of the best odds for the number one pick this year. A high-lottery pick along with their star core returning will be a boost. However, the Warriors will struggle to be competitive after the changes this season. The restart for next season is scheduled for December, but that date will be evolving.
Warriors drafting Memphis big man James Wiseman will be a good move because the team desperately needs a low-post presence. They won't go with any of the top guards or forwards because they already have the likes of Andrew Wiggins and the Splash Brothers on the team. Development of rookies like Eric Paschall has been promising, but they may not play as big a part next season.
The Warriors will be right back in the playoff race and looking to re-establish their dynasty. However, the new NBA might give them a tougher run for their money.
SOURCE: Bill Simmons Podcast