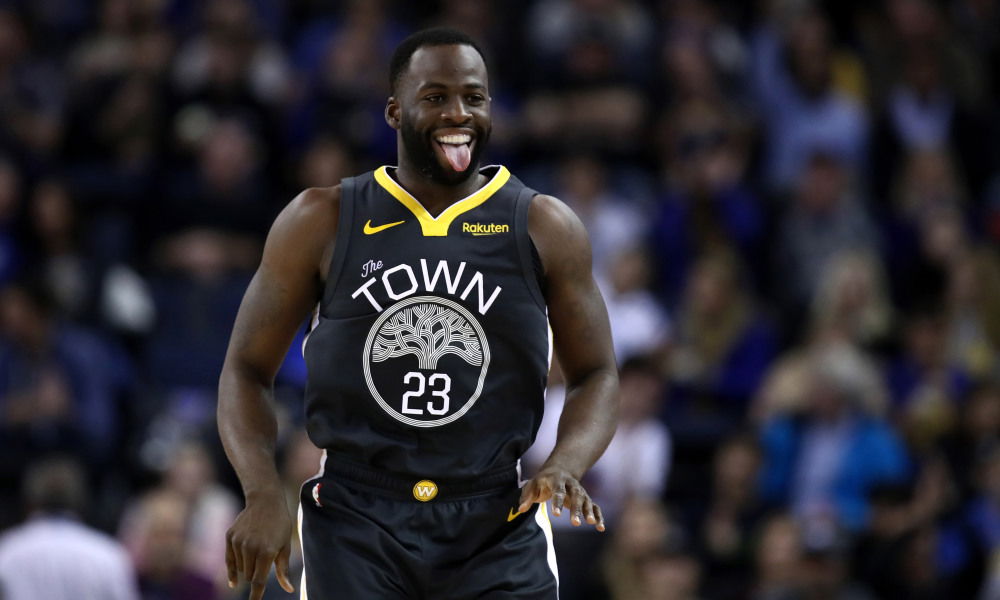 Draymond Green faced a lot of backlash this season. However, not everyone saw how much pressure he was under, and so the criticism must have hit differently. Now, it seems like comeback time for the Golden State Warriors center.
Golden State Warriors star gives a reminder to critics
This season, Draymond Green became the one who carried the Golden State Warriors on his back. With the Splash Brothers Stephen Curry and Klay Thompson out due to injuries, Green was all on his own. However, Green has been a subject of criticism almost all his career. It seems he is about to change.
Recently, the Golden State Warriors' official Instagram account posted a few stats from when Draymond Green was at a very good score. The caption had his stats: 29 points, 17 rebounds, 14 assists and 4 steals. These were from  January 2016, when GSW played against the Denver Nuggets.
Draymond shared this post on his official Instagram account, with the words, "Yeah I'm going to go back to being that guy 😏😏😏"
Below it he wrote, "Since they all seem to have forgotten 🤷🏿‍♂️"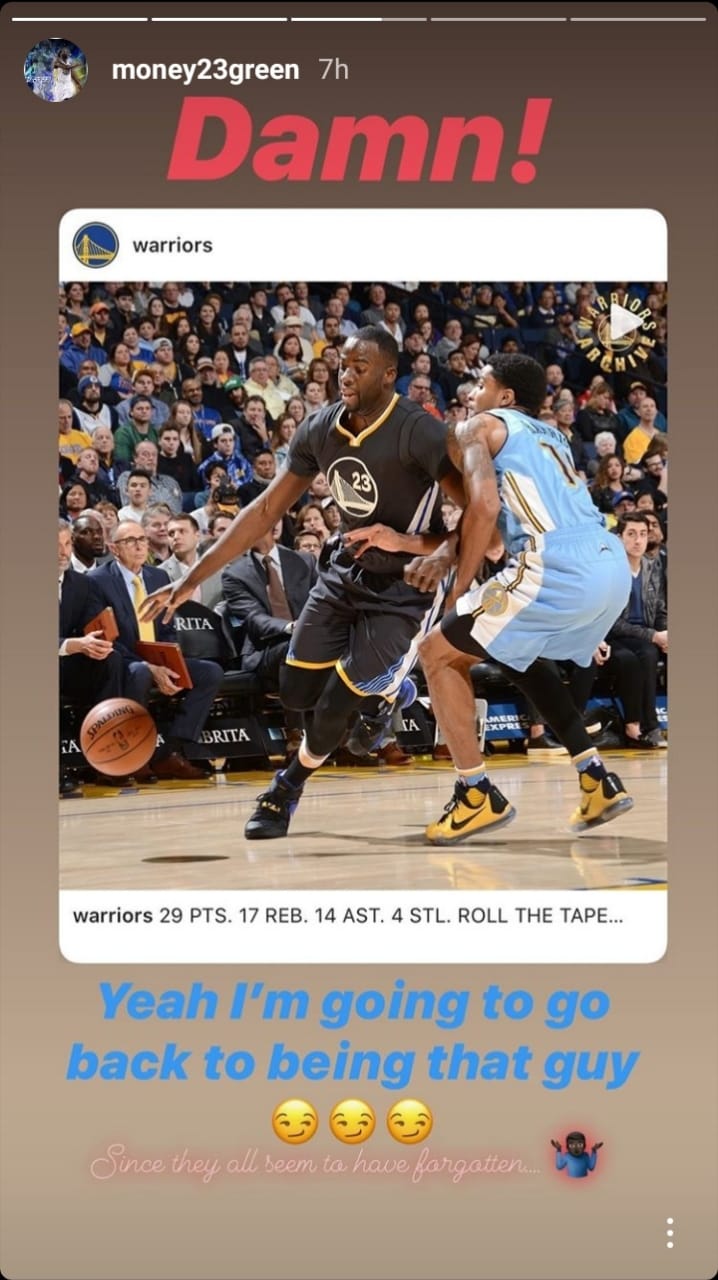 Earlier, GSW head coach Steve Kerr had revealed that he was expecting Draymond Green to return to his full power. Kerr told KNBR's 'Tolbert, Kreuger and Brooks' Podcast,
"As a competitor, it was frustrating for him just losing night after night. It's just too difficult in this league to try to win games when you're that shorthanded."
Talking about his return, Kerr revealed,
"I think we're going to see the very best version of Draymond next year, whenever next season starts. I feel really good about where he's going to be mentally and physically."
Green seems to be resting well, per Steve Kerr. The Warriors will also get rookies soon. Hence, overall, it seems not only Green, but the Golden State Warriors will make a comeback next season too.