"He Struggled Without Pippen": Golden State Warriors Star Takes a Fiery Dig at Michael Jordan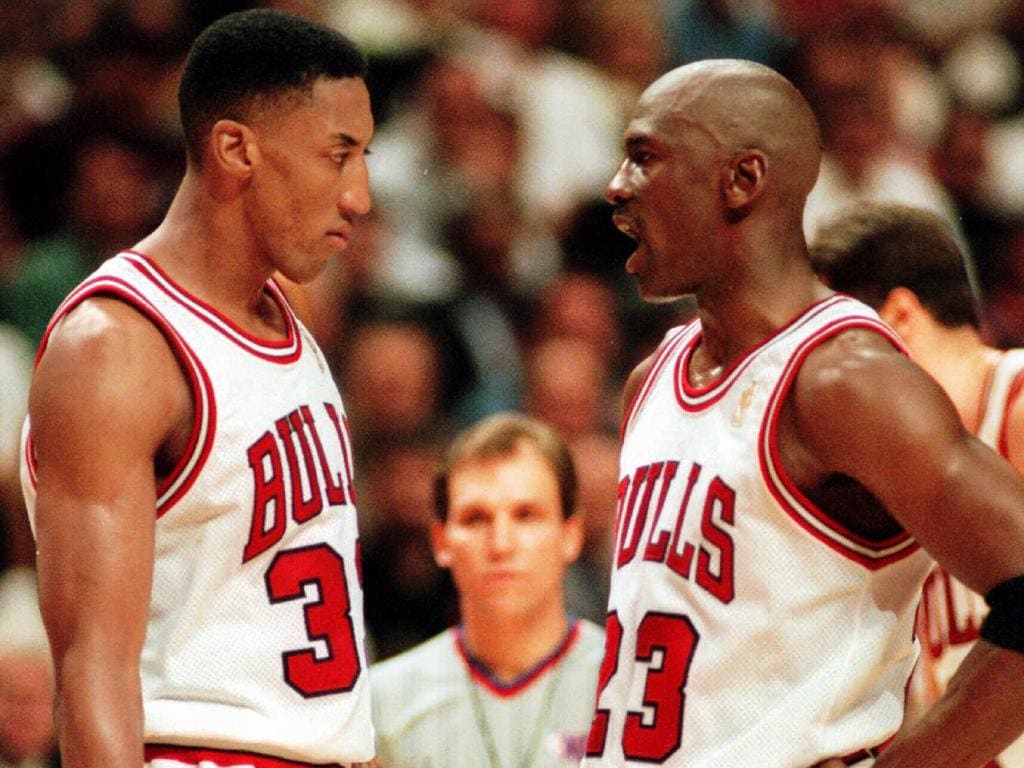 Since the release of ESPN's Michael Jordan centric 'The Last Dance', NBA players have voiced their opinions mostly around Jordan and his No.2, Scottie Pippen. The latest player to do so is Draymond Green, and he seems to have taken some things personally, while also taking a dig at Jordan's choice of words.
Warriors' star used Michael Jordan as example to defend himself
Golden State Warriors center Draymond Green didn't really have a very good season. He was averaging a mere 8.0 PPG with 6.0 RPG before the NBA shut down.
The NBA community commented harshly on Green's poor performance, and the 30-year-old took them personally. He defended himself by comparing his struggle to perform with Michael Jordan.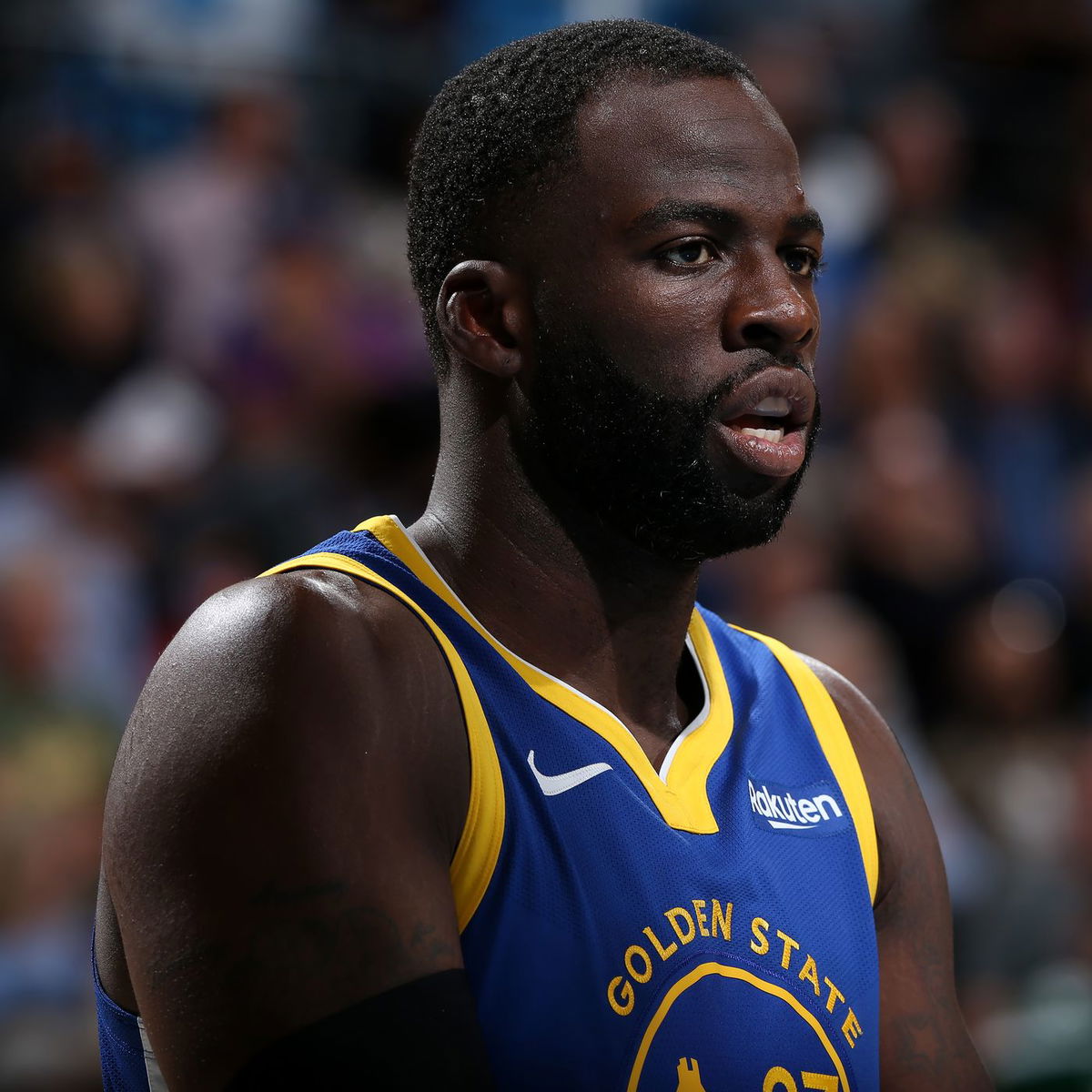 On a recent episode of  Uninterrupted's WRTS: After Party, Green implied that NBA legend Michael Jordan wasn't the same without his teammate Scottie Pippen on the floor.
He said, "Michael Jordan struggled without Scottie Pippen. You want to come at me?" 
Here, he may be referring to how Stephen Curry and Klay Thompson were both injured for most of the season and hence, weren't able to give their best performances.
Even though we feel Draymond has a point, comparing to MJ seems like a bold move.
Draymond Green claps back at haters who says he struggles without All-Stars

"Michael Jordan struggled without Scottie Pippen. You want to come at me?"

(🎥 @uninterrupted ) pic.twitter.com/jH4o5vVVtK

— NBA Central (@TheNBACentral) April 22, 2020
Green disapproves of Jordan's criticism
Further into the virtual interview, Green also addressed some concerns he had about Michael Jordan's view about Scottie Pippen's decisions.
The second episode of the docuseries exposes the viewers to the fact that Pippen entered the 1997-98 season as arguably the most grossly underpaid athlete anywhere. His salary of approximately $2.8 million for that season amounted to less than a 10th of what Jordan would make.
To put how bad his contract was in perspective, the league considered Scottie Pippen the second best player for the Bulls. His was the sixth-highest salary on the Bulls and sadly, a lowly 122nd-highest in the entire league.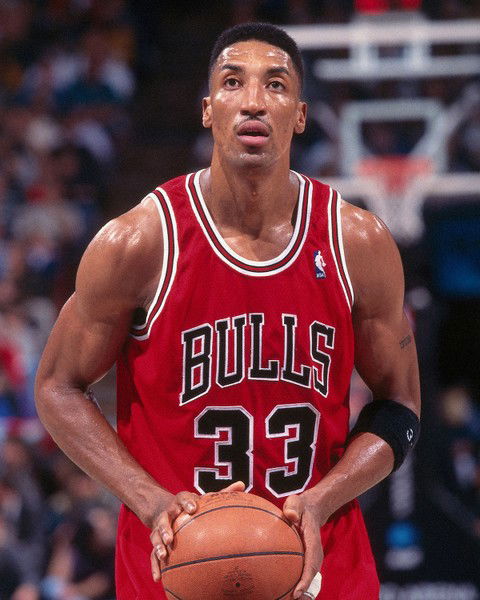 Pippen knew he would probably get traded instead of getting a well-deserved raise. So, he decided months earlier to delay his foot surgery until the start of the 1997-98 campaign. With their seven-time all-star out for the first two months, Chicago got off to a slow start that season.
Pippen's move left the super competitive Jordan frustrated. About two decades later Jordan thought it was time to criticize Pippen's decision as "selfish."
However, Pippen explained that he didn't want to address his surgery right away is because he didn't want to spend his summer recovering.
Green criticized Jordan for calling Pippen selfish while also considering him to be his best teammate. He said, "Me as a teammate, if Scottie Pippen does that, I'm not going to be mad at Pip,"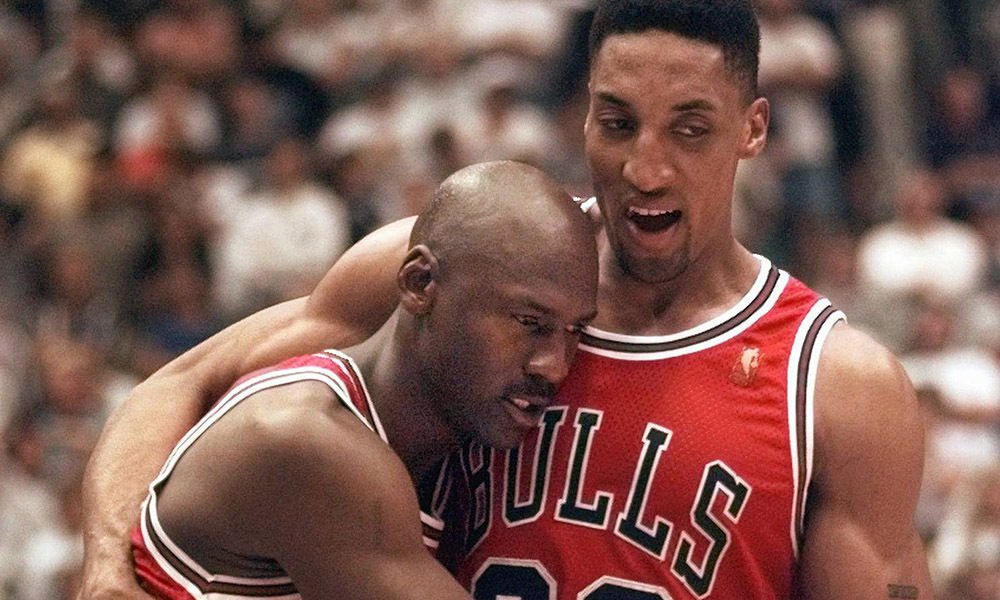 Michael Jordan always kept Pippen on a high horse. He said things like, "(We) would never be able to find another tandem, another support system, another partner in the game of basketball like Scottie Pippen." And yet, he criticized him.
Green further told viewers that he "had no issue" with Pippen's absence from the start of that season. He continued,
"Because I understand what you're doing, and at the end of the day, I'm rolling with you. Because when it all boils down to it, clearly that (Bulls) organization showed they're going to take care of themselves. They're not going to take care of the players.