"Gonna Be A Long Fu**ing Night": When Michael Jordan Trash Talked His Opponent By Walking Into Their Locker Rooms
Published 04/16/2020, 7:43 PM EDT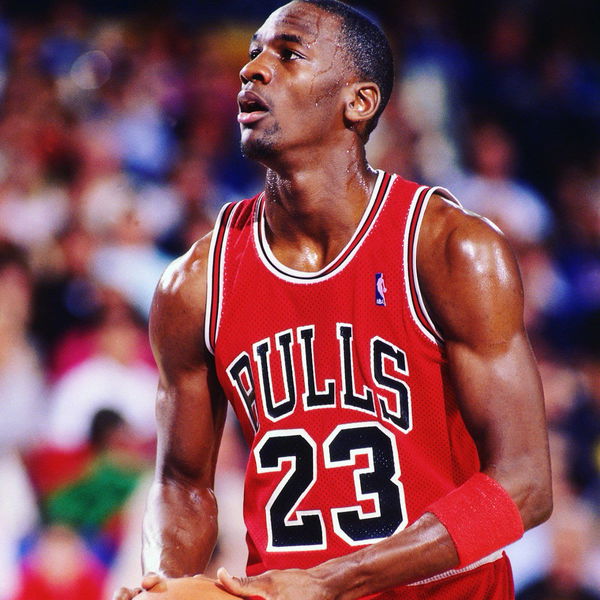 ---
---
Michael Jordan might have retired long back. But the legend will always live on through the countless stories that depict his greatness. 
ADVERTISEMENT
Article continues below this ad
Jordan is a reason for inspiration. He always believed in himself and wanted to be the best on the court. We hear so many stories about his fame and there is no one quite like him. 
To conquer a game, you should get under the skin of an opponent. Michael Jordan knew it and he did something very strange in 1987 before an NBA game.
ADVERTISEMENT
Article continues below this ad
Michael Jordan walks into the locker room of Atlanta Hawks
Joe Vardon of The Athletic sat down with NBA legend Dominique Wilkins to listen to stories about MJ and his playing days.
The pick of the basket was when he spoke about a young Jordan walking into the visitors' locker room when Wilkins and the Atlanta Hawks were in Chicago for a regular-season game. 
Jordan was full of mind-games and ventured into his opponent's locker room before the match. Jordan's trash-talking game looked on point when it was only his third year in the league.
Wilkins told Vardon: 
"He was something else, something else, man. I remember him walking into our locker room in Chicago (April 1987) and he walked right by me. And I'm like, what the hell is he coming in our locker room for? And he walked by me, walked by Kevin (Willis), and he tapped Randy Wittman on the leg and he said, 'Lace 'em up, it's gonna be a long f–king night.' And he walked out. He had 60 that night."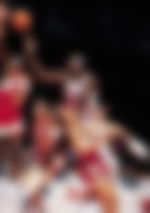 ADVERTISEMENT
Article continues below this ad
It was a long night indeed for the Hawks team, 33 years ago. Jordan tormented them with his hoops. 
The Jumpman netted 61 points in 41 minutes which left everyone stunned. The pre-game trash talk proved to be a piece of motivation for Jordan to do what he did that night.
Watch This Story
Jordan has scored 60 points five times in his career and this impressive performance was his second time crossing the mark.
ADVERTISEMENT
Article continues below this ad
However, the Bulls lost the game 114-117 against the Hawks but Jordan's performance left a lasting impact on the minds of his opponents.
He wanted to create an impact and he did. This shows the level of competitiveness he had in himself as a player.