Goran Dragic Details the Critical Role of Veteran Udonis Haslem at Miami Heat
Published 11/13/2020, 4:30 PM EST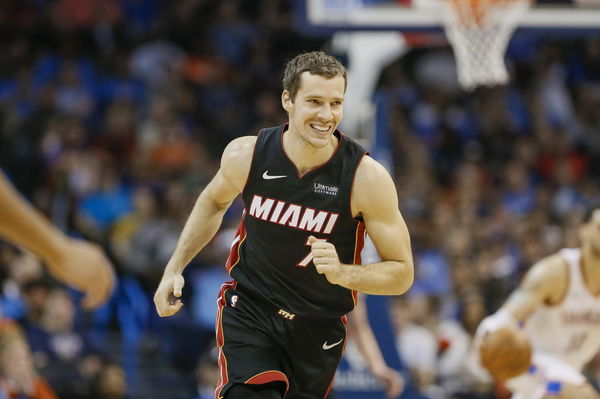 ---
---
The Miami Heat made a phenomenal run in the 2020 postseason. However, they fell a little short in the NBA Finals and couldn't cap off their dream season with a title. The biggest reasons for their loss were the untimely injuries to their starters.
ADVERTISEMENT
Article continues below this ad
Both Goran Dragic and Bam Adebayo suffered major injuries in Game 1 of the NBA Finals. Although Adebayo returned soon after, he was never at his 100%. The same stood true for Dragic, who was not at his full strength in the last game of the Finals, where he played for a few minutes.
Dragic revealed to NBA insider Shams Charania how Heat veteran Udonis Haslem helped him deal with his injury and the new role with the Heat.
ADVERTISEMENT
Article continues below this ad
"I talked to Udonis Haslem a lot. You know, how his role changed. He won championship and then he played less and less and now he's not playing, he is only there for us and for young players.
"I asked him how he dealt with that? He said, this is the part of the professionalism as an NBA player. As you get older, you need to adapt and your role is going to be smaller and smaller, but you can impact the game in other ways."
Goran Dragic sits down on @Stadium: Leadership and sacrifice, revealing he is now fully recovered from the plantar fascia tear he suffered in the Finals, desire to stay in Miami while listening to offers in free agency and more. pic.twitter.com/k3IY8JoaNI

— Shams Charania (@ShamsCharania) November 13, 2020
Prior to the NBA Finals, Dragic was the leading scorer for Miami in the Playoffs. Losing him left a significant void in the offense, which was one of the reasons behind their defeat in the Finals.
What's next for the Miami Heat?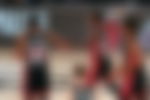 Speaking of the Miami Heat, they will most likely run it back next season. Jimmy Butler will be leading the charge while Dragic, Adebayo, Herro, and Robinson will be his major supporting cast.
ADVERTISEMENT
Article continues below this ad
Moreover, veteran Udonis Haslem recently confirmed that he will be returning for yet another season. The 40-year-old will play the role of the locker room leader and mentor for younger players.
ADVERTISEMENT
Article continues below this ad
In the 2020-21 season, the team chemistry will be even better for the Heat. Thus, the opponents should be wary of this grit and grind Heat team. What are your thoughts on the Miami Heat for next season?