'Got Something For You': Shawn Kemp Reveals How Larry Bird Bullied Him On the Court
Published 12/07/2020, 10:30 AM EST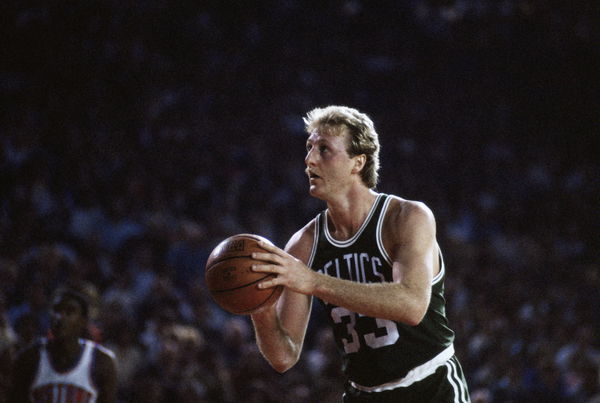 ---
---
NBA fans need no introduction about Larry Bird. The Boston Celtics legend is one of the best to ever play the game, but not many would be aware of his trash-talk. In fact, Bird used to be one of the most effective trash-talkers in the game and Shawn Kemp explained how 'Larry the Legend' once hazed him. 
ADVERTISEMENT
Article continues below this ad
We all remember Shawn Kemp as an explosive player who never heeded to any on-court antics. Kemp was mentally strong and his skillset wowed fans all around. But his early days in the league were different, as he was just finding his way around. 
ADVERTISEMENT
Article continues below this ad
Kemp recently joined the Knuckleheads podcast on 'The Players' Tribune,' where he faced a tricky first question. "When you came into the NBA, who was the first person to bust your a**,?" Darius Miles, the host asked.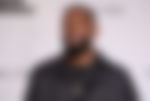 How Larry Bird welcomed Shawn Kemp to the NBA
Kemp was a talented prospect coming into the league. His rookie season got off to a shaky start, but he found himself amid great players and wanted to follow in their footsteps. One of his heroes was Larry Bird, as they both were from Indiana. 
So when Kemp's Seattle SuperSonics team took on Bird's Boston Celtics in 1989, little did the former know he was going to learn how Larry Bird actually tormented his opponents on the court.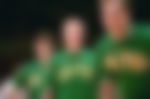 "We were playing the Boston Celtics, so the great Larry Bird. I'm from Indiana and Larry's from Indiana. I knew about the history of Larry, but I didn't realize how he really got down," Kemp mentioned on the podcast. 
However, it wasn't long before Shawn Kemp got a real taste of Larry Bird. The Celtics legend posted a triple-double against the Sonics and trash-talked Kemp before he began humiliating his team.
ADVERTISEMENT
Article continues below this ad
"Larry gave me 50 [points] in three quarters. And he talked to me the whole entire game. He asked me at the jump ball, 'You're the one that broke all my records in high school right?' and I said 'Yeah, that's me.' and he said 'I've got something for you tonight,'" Kemp recollected. 
The only correction from Kemp's statements is that Bird finished the game with 40.0 points, but nonetheless, it was an intimidating performance. This set the tone for Kemp's NBA career, as he quickly transformed himself into a dominant force on the court. 
ADVERTISEMENT
Article continues below this ad