Spurs Head Coach Sends a Sarcastic Congratulatory Message to LeBron James & Anthony Davis
Published 11/25/2020, 8:53 AM EST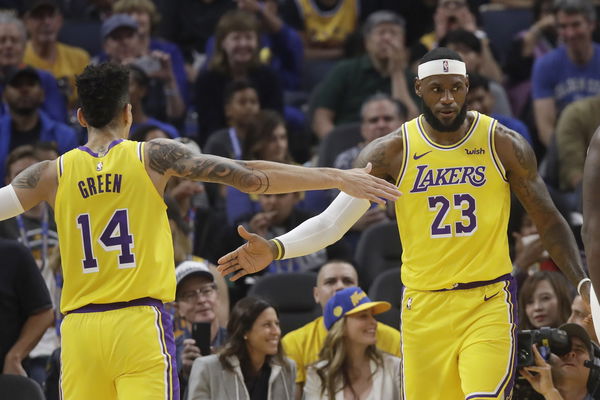 ---
---
If one looked back at the way Danny Green began his career, they wouldn't believe that he would end up with 3 championships under the belt.
ADVERTISEMENT
Article continues below this ad
With a convincing 4-2 win in the series against Miami Heat, the Los Angeles Lakers along with guard Danny Green became the 2019-20 NBA Champions.
However, after winning, Green received a rather comical text message from his former coach, Gregg Popovich, about LeBron James and Anthony Davis.
ADVERTISEMENT
Article continues below this ad
Popovich's impact on Green has been career-altering. There was a time when Green was at a crossroads as an NBA player. When he was a 2nd round pick by the Cleveland Cavaliers, he thought his life was going to change, but even before he could begin his second season with them, they cut him off.
A month later, the San Antonio Spurs picked him up, only to cut him off as well, barely in a matter of 6 days. However, Popovich came to his rescue and re-signed him, and then there was no looking back.
If it weren't for Gregg, Danny wouldn't have gotten the opportunities necessary in order to establish himself as the player that he is today.
Gregg Popovich's sarcastic comment for LeBron James
ADVERTISEMENT
Article continues below this ad
And now, as he added another title in his resume, Popovich had something to say to his former disciple. "Tell LeBron and AD I said congrats as well, but tell them to play a little more defense," texted Popovich. This was obviously just to pull his leg.
Coincidentally, Danny and Gregg won their 2013-14 championship against LeBron James' Miami Heat squad. And now he has become the 4th player in the league's history to win titles with 3 separate teams. And out of those 4 players, he became the only other player who was also a starter. The other obviously being LeBron James.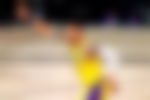 However, now the shooting guard has been sent off to Oklahoma City Thunder. But as OKC changes its mind about their roster rebuild, they might look for another team to trade Danny Green to.
ADVERTISEMENT
Article continues below this ad
We do not know which team he will play for next season. But with everything that he brings to the table, he will be a valuable veteran for them.