Gregg Popovich to Brooklyn Nets? GM Breaks the Silence Around Ongoing Rumors
Published 07/06/2020, 2:37 AM EDT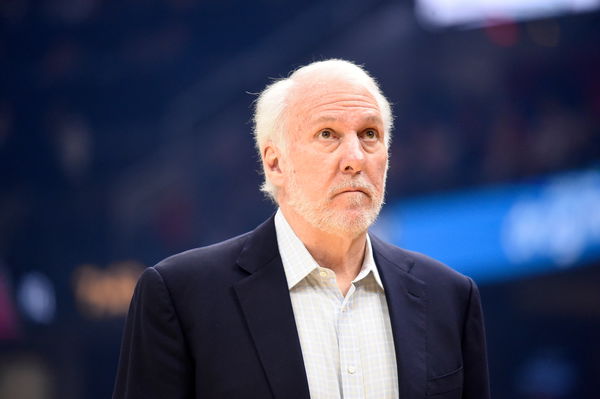 ---
---
Just like the New York Knicks, the Brooklyn Nets are on the hunt to secure a head-coach for their team. The Nets fired Kenny Atkinson just a few days prior to the league's suspension. While there are a few viable candidates who are expected to fill in the position, a new gigantic speculation arose in the past few days. 
ADVERTISEMENT
Article continues below this ad
As of now, Jacque Vaughn the former assistant coach is now the interim head-coach who can be expected to lead the team in the Orlando bubble. But we feel the Nets will be replacing him with a high-profile candidate when the 2020-21 NBA season begins. 
While Kenny Atkinson did a mega-job of improving the franchise, GM Sean Marks had to commit to a stern decision by letting him go. While there are a few candidates who can replace Jacque Vaughn in the coming months, a pure baseless rumor recently spread around, which quickly grabbed the attention of everyone. 
ADVERTISEMENT
Article continues below this ad
Are the Brooklyn Nets seriously considering Gregg Popovich to fill in the head-coach position?
Gregg Popovich is a legend. The man is one of the most iconic head-coaches in NBA history. Pop got into the coaching business at a very young age and gradually rose through the ranks to become affiliated with the NBA. 
Popovich has served as the head coach of the San Antonio Spurs since 1996, winning five championships and three NBA coach of the year awards in the process. A sudden rumor spread that Pop could be lured into the Nets coaching job with a mammoth offer. 
ADVERTISEMENT
Article continues below this ad
While we all broke our heads thinking about the possibility of it happening, Brooklyn Nets GM plainly responded to these rumors in a recent appearance on the WFAN Joe & Evan podcast. Here is what Sean Marks had to say about the shocking rumors of the Nets enquiring Popovich for the job.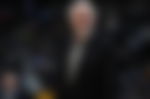 "Pop has a job. So I will say that. And, obviously, we all know he's an amazing, amazing coach — and to be quite frank, an even better leader. So I'll let Pop continue to coach for the Spurs," Marks said, as transcribed by Nick Friar of Nets Wire. "He owes it to them and they owe it to him. I'm sure he's quite happy there."
ADVERTISEMENT
Article continues below this ad
Well, that's that. Spurs fans can relax now. Not that they feared that the Nets would entice Pop with a large offer. The Brooklyn Nets GM clearly put the matter to an end. Pop has a job and he's been good at it for so many years now. At 71, he's the oldest coach in the NBA, continuing to push the Spurs to play at a consistent level.