This Sunday, the world of basketball will be submerged in watching the finale of 'The Last Dance.' The supreme legacy of Michael Jordan will be wrapped up in the upcoming episodes, to conclude the docuseries. Fans around the world have been enlightened on how MJ cemented his place as the GOAT. But, to our surprise, many still believe he might not be as good if he played in today's game. 
One man among several others who believes in this theory is Channing Frye. The former NBA champion is in doubt whether Michael Jordan would continue to dominate in the modern era. Frye, a former teammate of LeBron James, made some comments about 'His Airness' in a recent podcast appearance. Speaking to Dan Sheldon of the Talkin Blazers podcast, the 36-year-old gave some unsightly comments on the 6-time champion, which will surely earn him a bad reputation on the internet. 
Michael Jordan would have struggled to cope with the standard today, according to Channing Frye
The retired NBA star was a good player, but he has to learn some more when acknowledging those who conquered much more before him. "He only had really one job. And that was to just score. And he did that at an amazing, amazing rate," Frye began, as per Marlow Ferguson Jr. of Fansided.
He quickly delved into MJ's competitive attitude and what it means in the current era. "But I don't feel like his way of winning then would translate to what it is now. Guys wouldn't want to play with him. Right?" Having known the practice-court version of MJ, one can harmlessly say that he was not the teammate who'd engage in pleasant talks with you. He would kill you with his demeanor. But that was Jordan. He's mentioned that is who he is, multiple times in the series already. 
Frye didn't stop there. He further expressed, "I think you have to adjust and adapt, and to say that Jordan would average 50? No, he wouldn't. Everyone would double team him."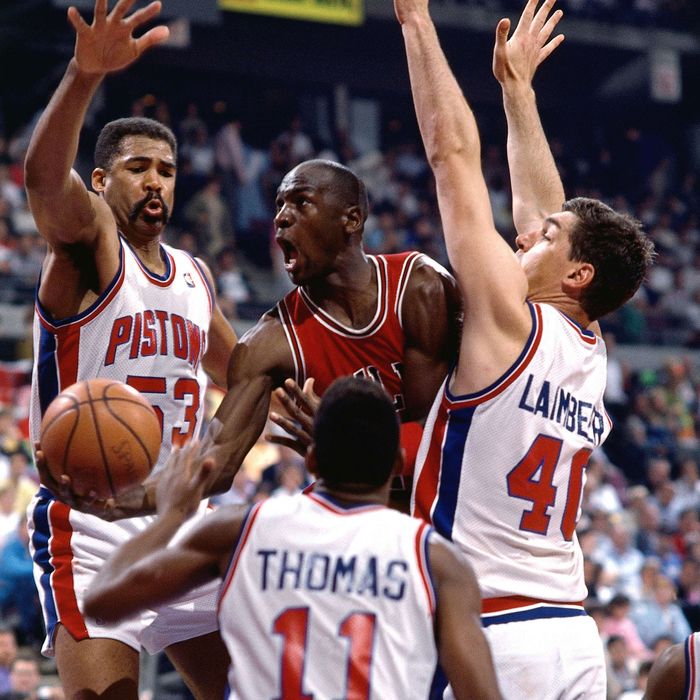 But Jordan played in an era that is much more brutal. The invention of the 'Jordan Rules' can somewhat explain how much of a sensation he was. To overcome opponents who were desperately trying to get him down in any way possible, is a mighty task. MJ fabulously outshone his foes.
So, it is somewhat absurd to think the Jumpman can't handle a "double team" if he played today. While his numbers can't be exactly predicted, his dominance surely can. For a man who excelled in a much more competitive era, it is only fair to say that he would have had the league at his fingertips if he brought his excellence today.