"Hall of Famer": Former Teammate Reveals How Rajon Rondo Acts as a Part Time NBA Coach
Published 10/17/2020, 7:00 AM EDT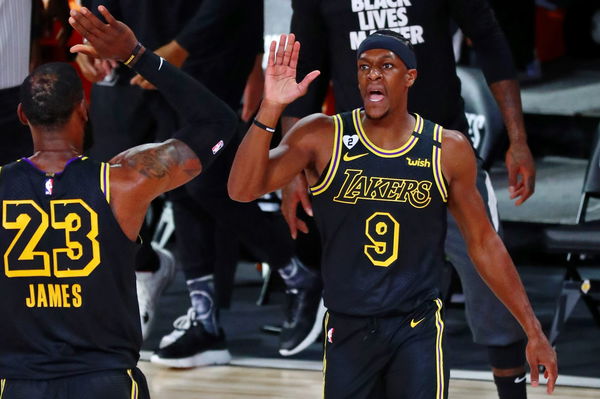 If there was an NBA award for Finals MLP (Most Loved Player), Rajon Rondo was the clear winner. His contribution to the Lakers was discussed at length, even during the games where his figures translated to nothing. 
Such is the impact that Playoff Rondo brought to every team he played for. Every, but the Dallas Mavericks, with whom he had a forgetful stint. He got a bad name for himself during those seasons when he was forced to switch teams every other year. But how is the mindset of the real Rondo? His archrival-turned-teammate lifted the curtains on that.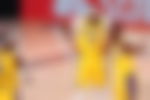 Rajon Rondo and his reignited fame
ADVERTISEMENT
Article continues below this ad
Johnny's teammate from the Pelicans, Jameer Nelson, recently gave an interview where he explained why Rondo must receive his respect. He detailed his admiration for the 2-time NBA Champion by saying, "It was fun to see how he processed the game, how he worked, and how he thought about things. Very interesting point of view of the game.
"He got a bad rep for whatever reason. That's when people started to shy away from Rondo a little. But I still was a fan, like I personally knew him when he went to Dallas, when I was in that trade. I can tell personality wise it was not a good fit."
Jameer then explained how Rajon impacted the games even as he sat on the bench. "He's pretty much part of all the game plans. You can see him on the bench, he's got the clipboard, he's got the iPad, he's doing things in the course of the game that a coach would do and train.
"He's actually translating it to the court, pulls you aside, he tells you what he sees, and you respect how smart he is as a player. But more importantly, how he studies the game, he's a student of the game, and to me, he's definitely a Hall of Famer."
What the future holds for this successful NBA vet?
ADVERTISEMENT
Article continues below this ad
The 34-YO will explore his free agency in this off-season. He has been a revolutionary playmaker all his life, and this season was no exception. The 2-time NBA Champion has recorded four seasons in his entire career where he averaged assists in double-figures. His basketball IQ is very strong, and that can take him places once he retires.
Recently, he gave another interview where he signaled interest in becoming a coach or taking the role of a GM. It'll be interesting to see if he gets to serve at these important positions for the teams like Boston Celtics or the Lakers. Whatever may come, it is sure that Rondo has a bright present and an even brighter future.
ADVERTISEMENT
Article continues below this ad
Read: Three NBA Teams That Should Target Rajon Rondo This Off-Season