"Have to Go Somewhere Else": Dallas Mavericks Veteran Frustrated With Current Role in the Franchise
Published 09/01/2020, 10:05 AM EDT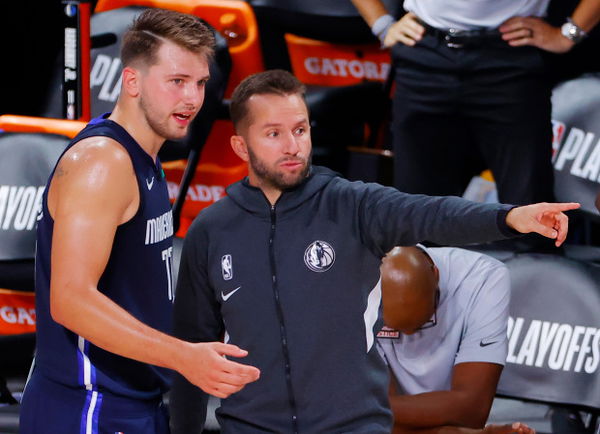 ---
---
The Dallas Mavericks' postseason journey ended in game 6 vs the LA Clippers. Although Dallas gave a tough fight to one of the top contenders to win the NBA championship this year,  it was not enough.
ADVERTISEMENT
Article continues below this ad
However, things look bright for this young squad with Luka Doncic and Kristaps Porzingis at the helm. On one hand, Doncic is blossoming into a potential franchise player for the team. But it might cost the team a veteran in J.J. Barea.
In his fourteen seasons as an NBA player, Barea has played all but three seasons for the North Texas side. Moreover, Barea openly admitted wanting out of the team after not getting a genuine opportunity in the 2020 NBA playoffs.
ADVERTISEMENT
Article continues below this ad
According to El Nuevo Dia, the 2010-11 NBA champion is unhappy with his treatment by Head Coach Rick Carlisle.
"I still want to play basketball, I feel like I can play. What I don't know is where. If I want to stay in Dallas, I know they want me to be part of the coaching staff. If I want to play basketball, I have to go somewhere else.
"For now I want to play in the NBA. I have not thought much about the other options. I am used to life in the NBA, but Spain has always It was an option for me and it was my plan B if the NBA didn't come out," said Barea.
Barea was a vital part of the 2010-11 Mavericks championship roster but it seems like it's time to move on for the Puerto Rican.
Should the Dallas Mavericks be worried?
ADVERTISEMENT
Article continues below this ad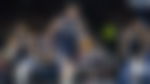 Barea was out for the majority of the season due to an Achilles tendon injury. But having a veteran presence on the court is quite important for a young squad like the Mavs.
In fact, a veteran presence can prove beneficial in the locker room for stars like Doncic and Porzingis. Moreover, a vet can act like an on-court coach for the team during dire situations.
ADVERTISEMENT
Article continues below this ad
Barea's experience and leadership will definitely be missed by the franchise. The 36-year-old's contract will be expiring at the end of this season, but there is no word as of now when the next season will begin. That means a deal can still be struck between the two sides. Otherwise, NBA fans might see Barea heading to Spain for the remainder of his career.