'He Can Only Go Down'- NBA Scout Presents Worrying Report for Miami Heat
Published 12/20/2020, 6:40 AM CST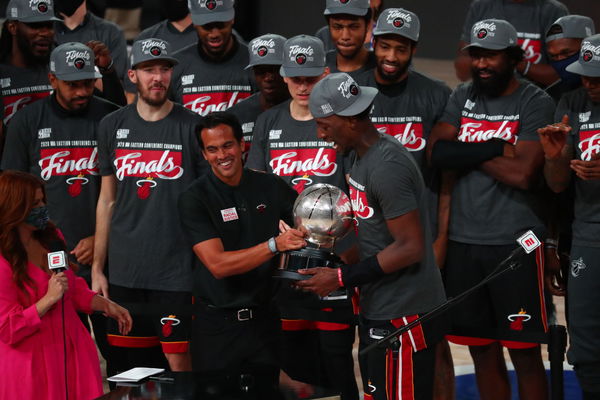 ---
---
The Miami Heat are easily one of the best teams in the Eastern Conference. While many have already started putting new-look teams like the Brooklyn Nets and the Milwaukee Bucks ahead of them, their story isn't over. However, one NBA scout does believe that it might be over for their star player.
ADVERTISEMENT
Article continues below this ad
In a report by Ira Winderman for the Sun-Sentinel, he asked an unnamed longtime NBA Scout about the potential of the players on the Miami Heat. While players like Tyler Herro and Bam Adebayo were tipped with high numbers, Jimmy Butler saw a very odd judgment.
ADVERTISEMENT
Article continues below this ad
"He has no more upside. He can only go down. I'd say a 4. I'd be shocked if he does more, but that's also because he reached his ultimate potential last season. More? I'd be surprised." 
A four would mean that Butler is on the down-turn, with a five essentially showing stagnation. Butler has dealt with comments like that around his play since forever. However, it seems that last season's Finals run is being treated more like an aberration than a sign of things to come.
Miami Heat: Has Butler seen his peak?
ADVERTISEMENT
Article continues below this ad
It is crazy to count Jimmy Butler out, especially after what happened last season. The most important thing that Butler showed was an ability to rise when it mattered most. He single-handedly willed Miami to six games in the Finals. However, the team was just outmatched with Bam not playing at 100% and Goran Dragic getting injured.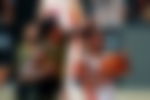 While we may not see Butler produce at the level he did in the Finals, (26.2 points, 9.8 assists, 8.3 rebounds, and 2.2 steals) through the season, we will see him lead this team on and off the court. His play-style is quite obvious for everyone to determine, so maybe in that sense, he has low potential.
ADVERTISEMENT
Article continues below this ad
However, Butler has proven to be a game-changer over, his career. To say that what we saw last year was his peak may be hyperbolic, because that is the narrative around Butler every year. Hopefully, he can prove them wrong once again.