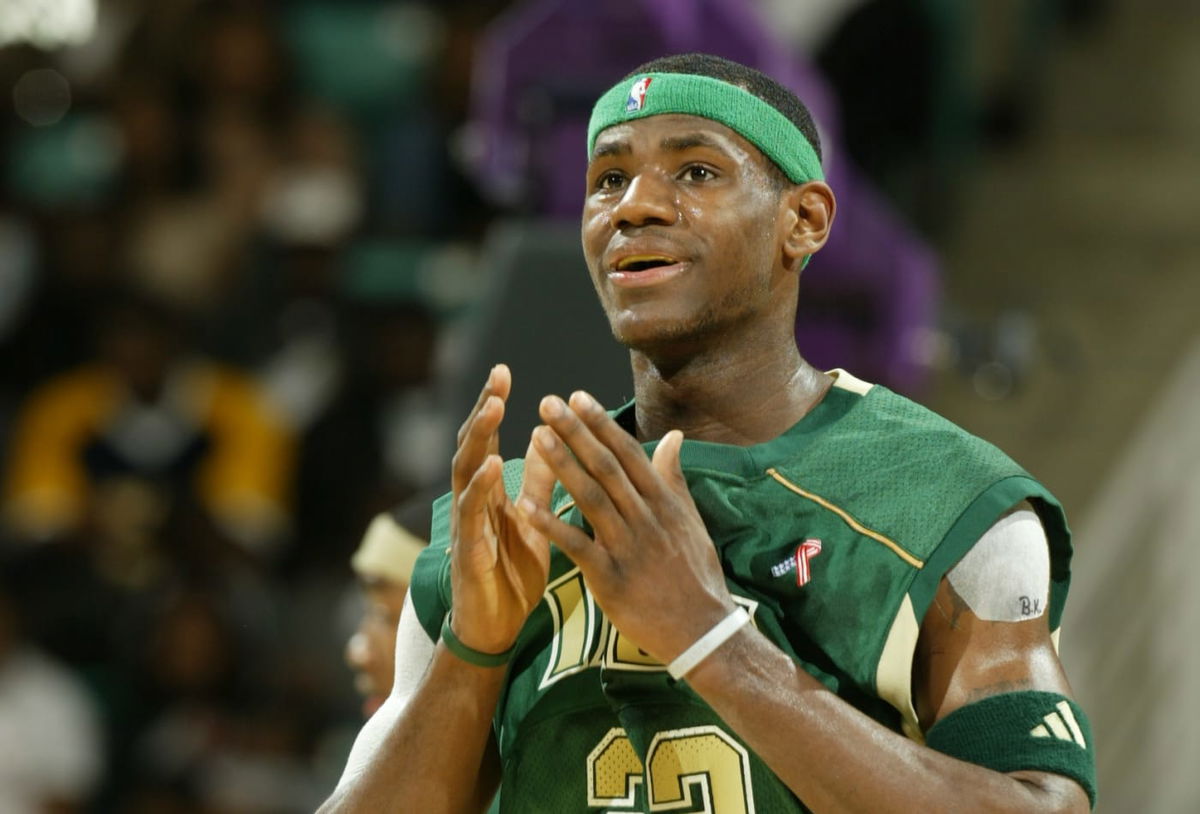 When LeBron James came into the NBA, he was no less than a sensation. Even as a high-school player, LeBron made several heads turn towards him, who tried to assess his talent. Imagine a high-school graduate going at #1 in the NBA draft? Well, that why he is special. King James set his own standards. 
LeBron attended high-school at St. Vincent-St. Mary. Even before the start of his junior year, the current Lakers star guided his varsity team to back-to-back state championships. Fast forward to his senior year, James had already cemented his status as the best high-school basketball player in the country.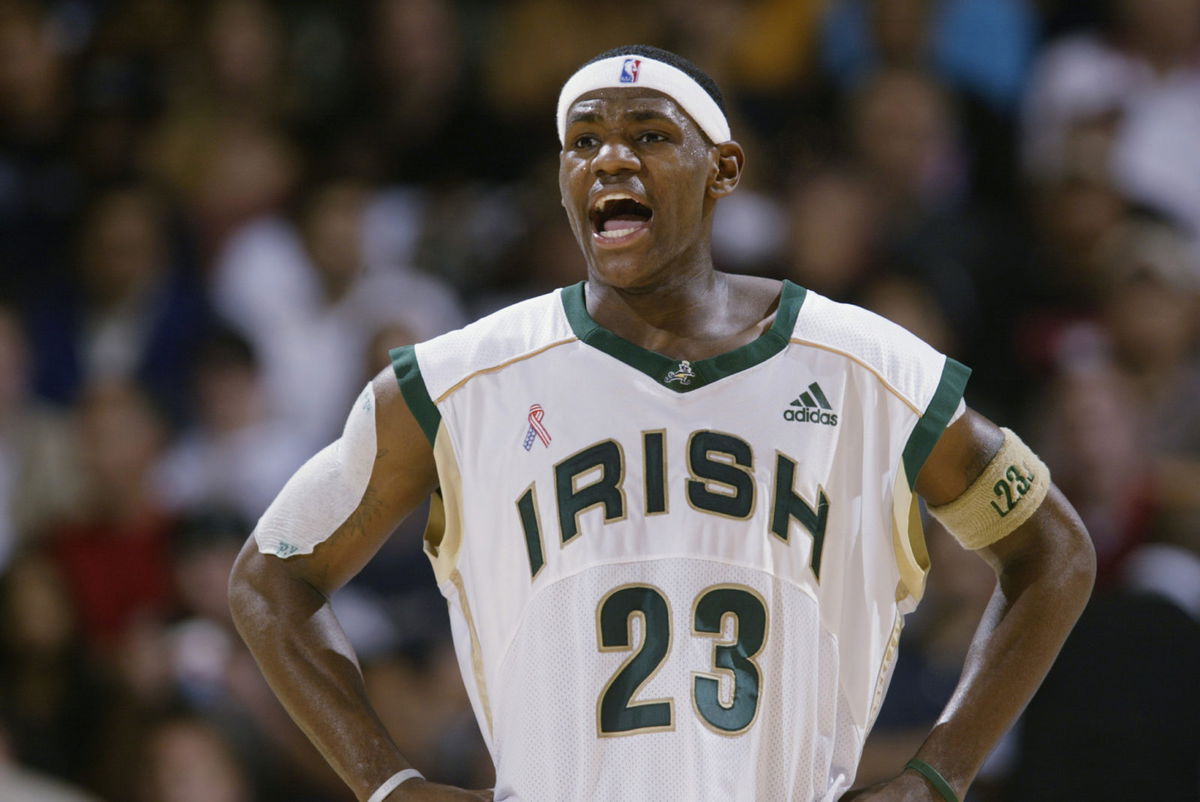 His plethora of awards stood as proof to that. An average of 31.6 points 9.6 rebounds and 4.6 assists in his senior year earned him the Gatorade National Player of the Year award for the second consecutive year. 
Upon graduating from high-school, LeBron James decided to directly take his talents to the NBA. He gave up on a  college education, just like Kobe Bryant did. When LeBron entered the NBA, he was just eighteen years. But a recent revelation made by a former Lakers player might suggest that LeBron was worthy of starring in the NBA much earlier! 
2010 NBA champion on playing against a young LeBron James 
Metta Sandiford-Artest is a man of many names. Formerly known as Ron Artest, he then changed his name to Metta World Peace in 2011. Then, just a couple of months ago in May 2020, he tweaked it again and added his wife's last name. Now, Metta Sandiford-Artest is his name.
The former Lakers player joined 'The Buster Show' where he opened up about several topics out of which one was about playing against a young LeBron James. Artest revealed how he played against MJ as a 19-year-old during "summertime."
Apparently, even a young LeBron James was also present when Artest played against Michael Jordan in a gym. Though Artest only vaguely remembers those moments, he shared how people admired a young LeBron who faced off against professionals at just 15-16 years of age.
"I can't remember everything, but I've never played on LeBron's team in the opens runs," Artest said. "I played against him once or twice in the open run and I remember him because everybody kept talking about him and everybody knew he was coming to the gym."
"He could be in the NBA at 15 years old, man, definitely," Artest said, talking about how people were impressed by a young LeBron, including himself. "That's what people don't understand about LeBron, he is a starter in the NBA at 15 years old. I've seen him and I've played against him and I knew he was going to be in the league."
Artest then went on to reveal how LeBron got into the league and instantly became the better player among the two. Imagine a 15-year-old LeBron James playing in the NBA! Though it wouldn't have been possible, the idea of it certainly lures us to picture the moment.