"He Couldn't Wait To Get To The End": Former GM Reveals How Eager Kobe Bryant Was to Retire in 2016
Published 05/07/2020, 3:17 AM EDT

Follow Us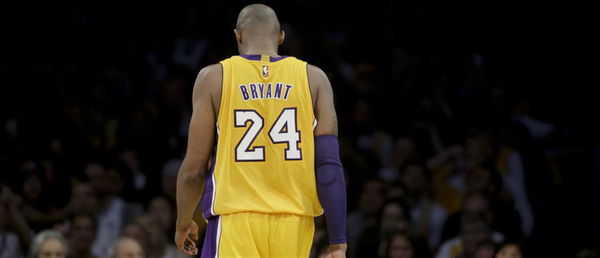 The Laker nation mourned when Kobe Bryant retired from the NBA. Having spent 20 years sporting the purple and gold uniform, it was time to bid goodbye. Though the Mamba had the perfect ending, his overall season was far from flawless. 
Kobe Bryant finished his run with 60 points against Utah Jazz on the April 14th, 2016. He went off to a standing ovation from his faithful fans. His tender teammates had just witnessed a spectacle. A 37-year-old veteran who was supposed to fade away with just 15 or 20 points had just bagged 60 to his name. This one-time fairytale proved to be the perfect ending to a terrible season for the Lakers and Kobe. 
Kobe's last dance with the Los Angeles Lakers
ADVERTISEMENT
Article continues below this ad
Following their horrendous finish in the 2014-15 NBA season, the Lakers looked to bounce back in 2016 and give their hero a deserving farewell. The team stumbled to a 17-65 record, a humiliating and their worst ever finish in franchise history. 
The blame was not on Kobe Bryant. He was just an anchor in a team full of youngsters. It was their duty to carry their aging superstar on their shoulders and guide him to the playoffs. Kobe was the team's highest-scoring player at the end of the regular season. Although the years caught up with him, he was still determined to be at his best, 
Making a brief appearance in 'The Last Dance,' the student did not, unfortunately, get the fitting goodbye his master did. Kobe would have wanted to end his final season with a bang, even if winning a championship was not in his mind.
Mitch Kupchak, the Lakers' general manager from 1994 to 2017, spoke to The Athletic about Kobe's final season with the team. "It was a tough year. It's not the script you want to write. The script is you win a championship and you retire. That's the script. Not playing with a bunch of young kids, winning 17 games, being hurt the whole time, not being able to practice. That's not the script."
The Lakers were in a complex situation, according to former Lakers center Robert Sacre. "You want your knight in shining armor to ride off in glory, but at the same time, how do you balance making sure guys are prepared for the future? I don't know the right answer to that, to be honest with you."
Kobe Bryant was physically and mentally exhausted in his final year
ESPN revealed that Kobe Bryant hired a documentary crew that followed him everywhere during his final season with the Lakers. He had hoped he would bow out in similar fashion to his idol, Michael Jordan.
ADVERTISEMENT
Article continues below this ad
Bryant played 66 games for the Los Angeles team that season, and averaged 17.6 points, the lowest in his career since he was a teenager. His body took a toll on him. Kobe had to rest for a few games in March to get back in shape for his final games on the road.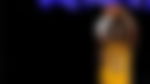 According to Kupchak, he went "soft" on few players like Larry Nance Jr. and D'Angelo Russell. It was not in his nature to go soft. He came up the hard way. The thorns and the mountains he scaled had to be in the way of the future talents for them to succeed. But, it was the final dance in his illustrious career, and he wanted to go out the clean way.
ADVERTISEMENT
Article continues below this ad
"With the way his body was in, the shape he was in, he played once every three or four games (and) didn't practice, just to get through the season," Kupchak said. "How do you do that? It was superhuman. It was a struggle for him to get through the year physically. And it certainly didn't help — at that age, if you're not winning, it's really hard to pay the price. And we were not winning. So it must have been a very difficult year for him. He probably couldn't wait to get to the end."
Nevertheless, it turned out to be one heck of an ending, according to Kupchak. All the blood, sweat and tears, leading up till the last game of his career, proved to be worth it. There has never been a more spectacular performance by any player in his farewell game.