"He Did Something I Will Never Forget": How Kobe Bryant Impressed Lakers Owner Within the First Meeting
Published 10/25/2020, 12:30 PM EDT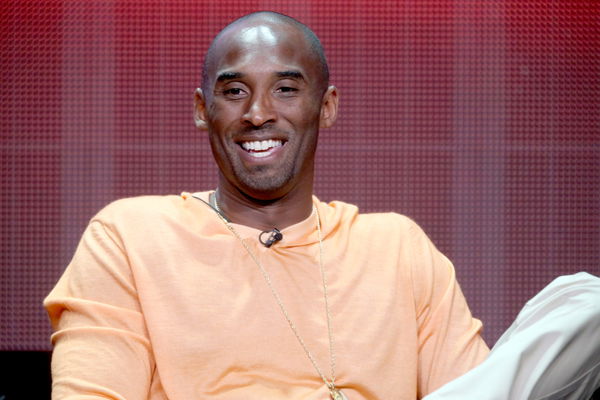 ---
---
Kobe Bryant spent 20 long years suiting up in the famous purple and gold uniform of the Los Angeles Lakers. The Mamba joined the team in 1996 and immediately captivated everyone with his hunger to win. But how did Kobe kick-start his relationship with the Lakers' current owner, Jeanie Buss? 
ADVERTISEMENT
Article continues below this ad
Jeanie's father Jerry Buss owned the Lakers when the team signed Kobe. However, after his passing, his daughter took over the controlling duties of the franchise and has performed a tremendous job ever since. 
A few years ago, Jeanie Buss was asked to detail her first-ever meeting with Kobe Bryant – an intriguing story everyone would want to know. Even though she didn't own the team just yet, Jeanie Buss was an influential figure back in 1996.
ADVERTISEMENT
Article continues below this ad
"I first met Kobe in 1996," Buss said. "He came to the forum for a press conference after he was chosen in the NBA draft. I heard all about him from our General Manager Jerry West who couldn't stop talking about this kid and all his talent."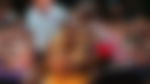 The Charlotte Bobcats as they were known then had drafted Kobe with their 13th overall pick in the draft. But the Lakers and the Hornets agreed on a trade deal the day before the draft which sent Vlade Divac to Charlotte and brought Kobe into the team. 
"I was kind of bummed because popular Vlade Divac got traded to Charlotte, so we could get a draft pick to make sure that we got Kobe. I thought this kid better be good," Jeanie Buss added.
How Kobe Bryant impressed Jeanie Buss in their first meeting
Kobe Bryant was known to have a lasting impression on everyone he met. The Mamba carried a positive aura around him that was impossible to ignore. When Kobe visited the Staples Center for the first time since signing with the team, Jeanie Buss had the pleasure of accompanying him.
"As fortune would have it for me, no one from my family was present at the Forum that day and our PR guy suggested I join he and our newest player for lunch in the forum club."
Kobe showcased his winning mentality right from Day 1. He joined the Lakers as a teenager, but the goals he set for himself were massively high. "Well, the kid was charming and bright and was excited to be a part of the Lakers. It was hard for me to believe he was just 17-years-old," Buss added.
"Then he did something I will never forget. He attempted to speak to our waiter in Spanish since he was moving to Los Angeles that he already spoke Italian, that he wanted to add Spanish to his abilities. I thought that was so sweet. I was smitten, and he hadn't even played a game."
This is just pure Mamba right here! Not many would be aware of this story, and it is thrilling to just know about it. Every word Jeanie Buss said resembled Kobe as he always was. He never changed his approach to the game, which was to succeed at any moment. 
ADVERTISEMENT
Article continues below this ad
Kobe Bryant struck the right chord with Jeanie Buss ever since his first day at the team. This opened up the path for a beautiful owner-player relationship that they would go on to share in the future. 
ADVERTISEMENT
Article continues below this ad