"He is LeBron James 2.0": NBA Analyst Goes Overboard Comparing 76ers Forward to Lakers' Great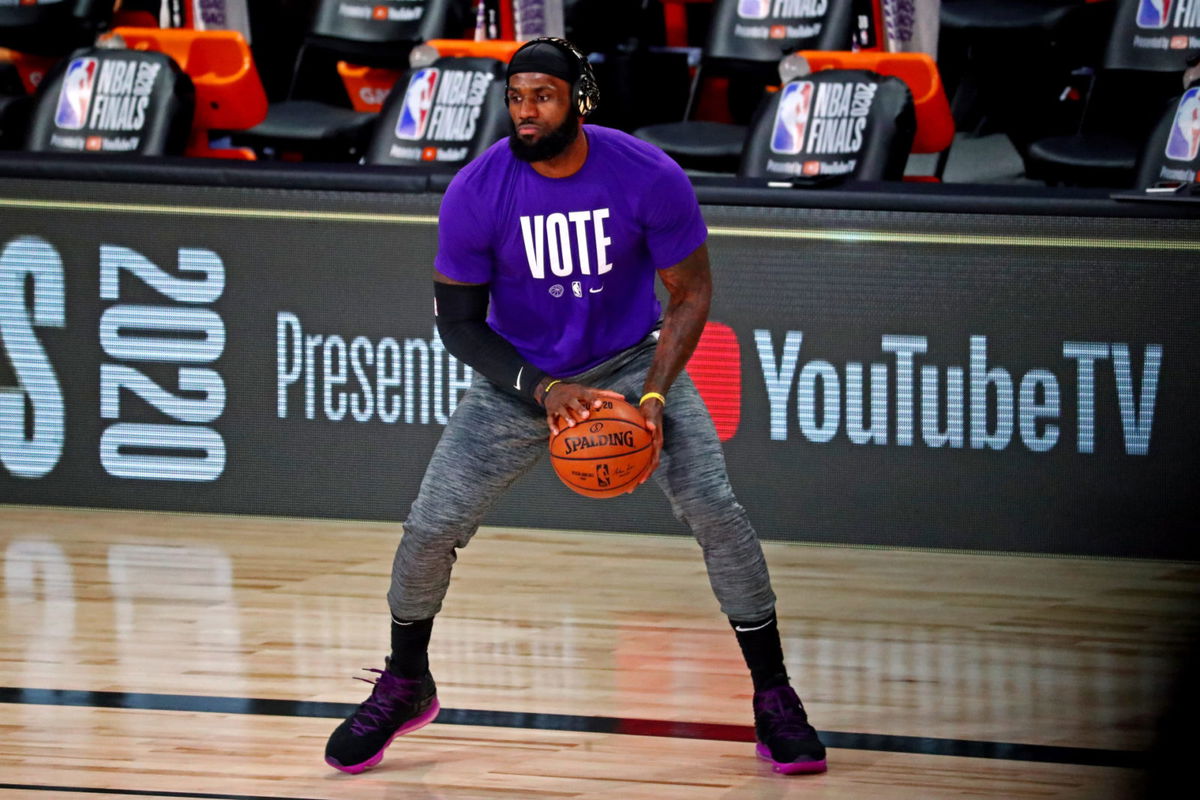 Whenever an NBA legend gets nearer to his retirement year, the world begins to fantasize about which younger talent might take his place. The same goes true with Lakers' LeBron James, who may retire within the coming 3-4 years. 
So who will take LeBron's place just as Kobe Bryant possibly took Michael Jordan's place? Luka Doncic, Zion Williamson, Giannis Antetokounmpo – the list can have several other names. But a well-informed NBA analyst has someone else on his mind. He believes that potential lies in a Philadelphia 76ers player (who is not Joel Embiid).
[youtube https://www.youtube.com/watch?v=scidIzqs9Mk?start=3]
Watch out for LeBron James 2.0!
Recently, Stephen A. Smith sat down to discuss the NBA Finals, the hiring of a new coach for the 76ers, and how can that reflect positively on the franchise. He later gave his take on the star 76ers when he expressed, "If Ben Simmons ever develops any kind of jumpshot whatsoever, he is LeBron James 2.0. Or part two — whatever way you want to put it. He's the second coming. He is that lethal." Now, this was unsettling and surprising, given that Ben is just 3 seasons old in the NBA and such a comparison was not an obvious one.
He then explained his claim by suggesting, "If you look at his all-around skillset, along with his size being 6′ 9″, 6′ 10″ with his ball-handling and his passing ability and basketball IQ and defensive prowess," he added. "If Ben Simmons develops a jumpshot, he will be the second coming of LeBron James. If he does not, he'll be Ben Simmons."
[youtube https://www.youtube.com/watch?v=pVJ3cT5X0_s?start=146]
Does Ben Simmons possess those other qualities to be like Bron?
Simmo is very efficient at his screening abilities. He holds the caliber to guard the starting lineup of any team on the circuit. His superior playmaking at such a young age of 24 is a plus. However, his shooting skills are yet to be polished as he has not shown a very promising performance in making those buckets from the deep. 
He could play only 57 games this past season. The young talent averaged 16.4 points, 7.8 rebounds, 8 assists, and 2.1 assists. The All-star was fourth on the Defensive Player of the Year list, and that's a big achievement to be proud of. Without him, the franchise seemed struggling as they lost the NBA Playoffs 2020 after putting a dismal show.
Whether he will work on his jump shots remains dependent on him and his new coach, Doc Rivers. The coming season will tell if he has worked on honing that skill, which can get him closer to becoming like Bron.
Get notified about breaking news and watch highlights on the go; join the Arena on NBA Hoops
Sourabh Singh
All work and no play makes Jack a dull boy. I intend to make popularise my quote when I say sports define me better than I define sports. See ya'all Champs!