"He is Putting it Down for Real": 6-Time NBA All Star Salutes Lakers' LeBron James
Published 12/07/2020, 1:00 PM EST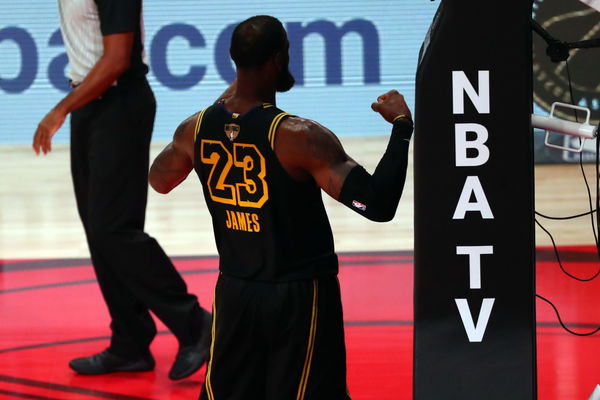 ---
---
LeBron James is one of the best players the NBA has ever seen. He has been a dominant force in the league for 17 years and entering his 18th year in the league. There is no stopping 'The King.'
ADVERTISEMENT
Article continues below this ad
Legendary power forward Shawn Kemp, in his recent appearance at Knuckleheads, expressed his adulation towards the King. Kemp said, "I am impressed with LeBron at his age. I wasn't looking like that at 35. He is putting it down for real.
ADVERTISEMENT
Article continues below this ad
"You have to give that a lot of respect regardless of who you are. People say is LeBron better than Michael Jordan, I don't know. But I will tell you that he is still putting it down in a high level, so he is gotta be up there."
Unlike LeBron, Kemp's career was only 14 years long. Although he had all the potential in the world to become a star player in the league, but addiction and injuries derailed his career in the NBA.
In his prime, Kemp was one of the best power forwards in the NBA and formed a great duo with Hall of Famer Gary Payton. Kemp and Payton even led the Seattle Supersonics to the 1996 NBA finals but were outclassed by the Big Three of Michael Jordan, Scottie Pippen and Dennis Rodman in six games.
Kemp played at a high level until he was 30 years old. In his 30s he became a player who could score 20 points to a player who would give you 6-7 points per game. He became a bench-warmer for Portland Trail Blazers and played his final season with the Orlando Magic.
Can LeBron James continue to be a MVP candidate?
LeBron James has been performing at the top level of the league for multiple years now. Even at the age of 35 he was second in the MVP race behinds Bucks star Giannis Antetokounmpo last year.
The King recently signed a 2-year extension with the Lakers. His contract now will end at the end of 2022-23 season at the age of 39. The Lakers front-office believes that James can perform at a high level despite his age with good reason.
ADVERTISEMENT
Article continues below this ad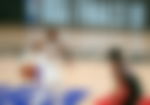 Over the years, LeBron has transformed his game to become more of a playmaker. He is still one of the fittest players can score whenever he wants, but his numbers in chance creation have sky-rocketed.
Last season, LBJ was the leading assist maker averaging 10.1 assists per game, while also adding 25 points and around 8 rebounds per game. With multiple additions, the roster also complements LeBron. Players who now can take advantage of the amazing playmaking ability of King James.
ADVERTISEMENT
Article continues below this ad
LeBron is a player who adapts over time. With age comes wisdom, and that is certainly true for LeBron. If he stays healthy, he can surely stay competitive in the upcoming years.