"He Legit Can't Wait to be Back Out There": Washington Wizards Teammate Hypes the Return of John Wall
Published 06/13/2020, 7:26 AM EDT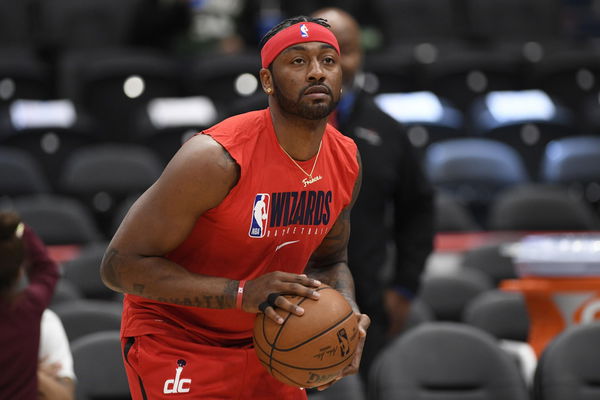 ---
---
At his best, John Wall has the potential to be an All-NBA level player. He showed that in 2017 when he averaged 23.1 points,10.7 assists, and 2 steals per game. But injuries have hit him hard. Out of the nine years, he has played, he was able to feature in over 70 games just four times. And he hasn't played a single minute in the 2019/20 season.
ADVERTISEMENT
Article continues below this ad
In January there was a video of him getting buckets in a scrimmage and it went viral. In March Wizards head coach Scott Brooks commented on Wall's return and was very optimistic about it. He said "He's going to be the John that we all love. He's going to be one of the best point guards in the league when he comes back."
ADVERTISEMENT
Article continues below this ad
John Wall: Underrated because of injuries?
ADVERTISEMENT
Article continues below this ad
Two weeks back, Wall announced that he was "110% healthy" but despite that, he won't feature for the Washington Wizards when the NBA returns in July. While speaking on the 'Wizards Talk' podcast with Chris Miller, Wall's teammate Isaac Bonga was raving about him.
"I think people don't get how still crazy good John is right now. People don't get it. Seeing John… with us and [with] G-League [players]. It's like, man, he cannot wait. He legit can't wait to be back out there. That's what he be showing every day out there. It's crazy," Bonga said.
Watch This Story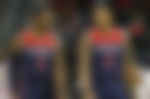 ADVERTISEMENT
Article continues below this ad
In Wall's absence, Bradley Beal has had to step up big time. So far this season, Beal is averaging a monstrous 30.5 points and 6.1 assists per game. Bonga believes when Wall and Beal get to play again it won't look good for others. "It was just crazy seeing John and Brad, like seeing how Brad was at that time and then seeing him now. The steps, like the big steps that he took, is low-key mind-blowing," Bonga said. "Having those two back out there together again? It's going to be a big problem."
Wizards are the only Eastern Conference team who have been invited to Orlando. They have eight games to try and make the playoffs. As of now, they are the ninth seed and 5.5 games behind Orlando Magic who hold the last playoff spot.