"He Looks Even Stronger Than He Was Before": Lonzo Ball Adds on to the Hype of Zion Williamson
Published 07/07/2020, 3:30 PM EDT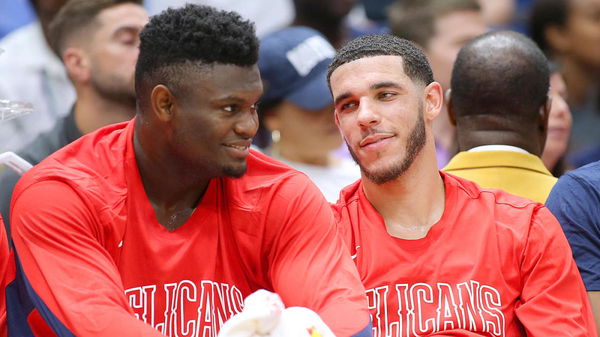 ---
---
Zion Williamson was 2019's overall number one draft pick. He was picked by a highly fortunate New Orleans Pelicans. The rookie was already turning heads with his play during his freshman year. With all eyes on him, Zion carried tremendous weight on his shoulders at the beginning of the 2019-20 NBA season.
ADVERTISEMENT
Article continues below this ad
Though he had names like Lonzo Ball and Brandon Ingram to back him, but the task was still mammoth. All that pressure of being the topmost pick worked well. 
448 points in just 19 games, averaging 23.5 points per game. He has his entire career ahead of him and is already breaking records. Only Chicago Bulls' Michael Jordan could manage more than that figure in his first 19 matches. MJ put a cruel 486 on the charts in the 1984-85 season. Next up, he also scored 20+ points in the first 13 games. A record that shies away only slightly against LA Clippers' Blake Griffin's first 14 games. 
ADVERTISEMENT
Article continues below this ad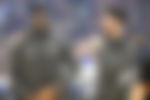 New Orleans Pelicans' Lonzo Ball heaps praise on Zion Williamson
New Orleans Pelicans is currently placed #10 in the Western Conference with a 28-36 record. They are all set to face Utah Jazz in Orlando on July 31st this month. Ahead of the game, 22-YO Lonzo Ball firmly believes that his side can beat any team given that they are all fit. He was recently asked about how his teammate Zion is doing. He had this to say.
"He looks amazing, he looks really healthy. He looks even stronger than he was before if that is even possible. But I was happy to see that he is in shape and I am looking forward to playing with him."
That is so true. If we take a look at Zion's performance this season, we can not believe that it is humanly possible for him to get even more fit. 
ADVERTISEMENT
Article continues below this ad
Zion will break many more records this year
Zanos is the nickname that perfectly suits Zion. He has the power to handle 50% of the opponent's side all alone when he is playing at his best. At least, that is how easy he makes it appear.
His accomplishments so far are enough to get him the Rookie of the Year 2020 award. But that is not it. The unfortunate event of coronavirus opened ways for Zion to create an almost unbreakable record. At best, he can play just 27 games this season and still become the Rookie of the Year. No one ever in NBA history has won this accolade playing such a low number of games. We believe that he can stretch his per game average even further because he has got teammates who believe in him.
ADVERTISEMENT
Article continues below this ad
Read also- "It's heading in the right direction": Kristaps Porzingis Talks about Evolving On Court