"He Really Couldn't Guard Him": How Kobe Bryant Dominated in His Pre-Draft Workout To Impress Lakers GM Jerry West
Published 06/30/2020, 6:43 AM EDT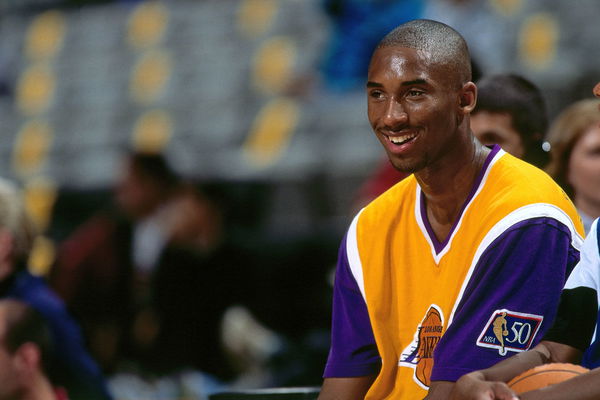 Many fans might be aware of the story of how former Lakers GM Jerry West convinced then New Jersey Nets coach John Calipari to refrain from signing Kobe Bryant as the #8 pick in the 1996 NBA Draft. Kobe chose to wear the #8 jersey for the first ten years of his career, before switching to #24. Would it have been a perfect match if Kobe was selected as the eight pick by the Nets, 24 years ago?
ADVERTISEMENT
Article continues below this ad
Jerry West undoubtedly pulled off one of the best business moves in his executive career by pushing Calipari out of the picture and trading Vlade Divac to obtain a high-school graduate in 1996. It turned out to be a golden switch as the young teenage star pledged his loyalty to the purple and gold throughout his 20-year career.
How Kobe Bryant astonished Jerry West with his raw talent
ADVERTISEMENT
Article continues below this ad
Jerry West knew all the tricks in the book. Before he began his executive career, West played 14 seasons for the Los Angeles Lakers. The NBA's logo is a silhouette of Jerry West dribbling, even though the league has not officially recognized it for various reasons. Thus, West's contribution to the game can never be questioned. 
Byron Scott, a former player and a coach of the Lakers, shared a thick bond with Kobe. The 3x NBA champion has played alongside the Mamba as well as shared his knowledge with him when he coached the Lakers from 2014 till Kobe's retirement year. 
Scott recently joined the Kamenetzky Brothers on their Late Night Happy Hour show. The 59-year-old was asked to share how West reacted upon seeing Kobe workout.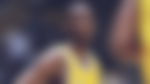 After seeing Kobe's workout, Jerry West went to Bryon Scott the next day and informed him about what he had just witnessed. "He said, 'I just saw the best workout I've seen in my whole life,'" Scott said, revealing what Jerry West felt upon seeing Kobe play. "And I was like 'Who are you talking about logo?' He said, 'This kid named Kobe Bryant.'. And I said, 'Really?' He said, 'Really. High school kid.' I said, 'High-School?' He said, 'Yeah. Kobe Bryant is going to be unbelievable.'"
What made Jerry West fix in on Kobe as their draft pick?
ADVERTISEMENT
Article continues below this ad
For West to have locked in as Kobe as the Lakers' draft pick, he must've seen something special. Indeed, Kobe gave him something special to witness. During his workout, Kobe faced off in a 1v1 against a Lakers assistant coach. But the assistant was no stranger to basketball.
Scott describes how it all happened. A teenage Kobe faced off on a one-on-one against Michael Cooper, who already had five championships to his name. "Coop was just messing around the first couple of points, and then Coop got serious and tried to guard him and he couldn't really guard him," Scott informed. "So Jerry was like 'This is the best workout I've ever seen.'"
ADVERTISEMENT
Article continues below this ad
But the real moment Scott's respect grew was when he saw Kobe put in the extra work. Kobe sustained a broken wrist in his rookie year, but recovered with more strength. "But when he got it off and we were at practice, I was like 'Oh my god, this kid's going to be unbelievable,'" Scott said.