"He Reminded me of Michael Jordan": Cristiano Ronaldo's Former Teammate Compares Him to the Bulls Legend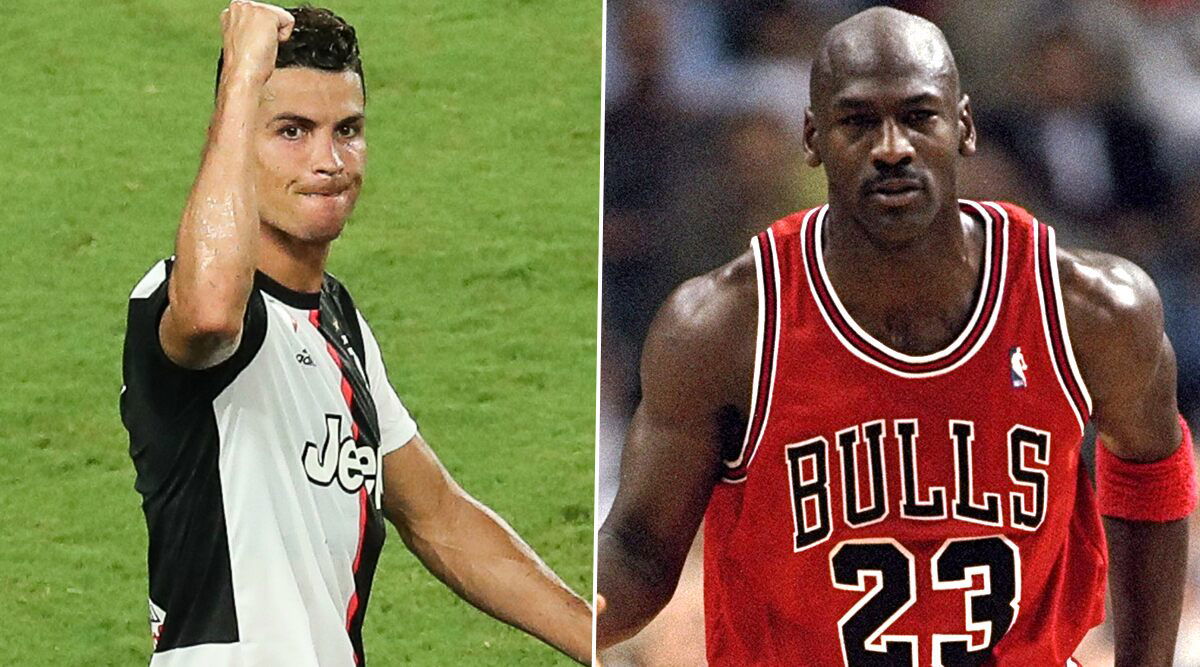 Chilean footballer and Cristiano Ronaldo's teammate at Sporting, Rodrigo Tello, compared the Juventus star to Michael Jordan.
Ronaldo played for Sporting CP for a year in 2002/03. It was Tello's second season at the club when a 17-year Ronaldo made it to from the junior to the senior team.
"I had the opportunity to be a team-mate of a phenomenal footballer like him," Tello told Record.
Tello said the competitive mentality and work ethic of Ronaldo reminded him of NBA legend Michael Jordan.
"Cristiano Ronaldo's mentality was totally different from that of a 17-year-old boy. We played football and he was the best, we played billiards and he was the best, we did the weights and he was the one who lifted the most. He reminded me of Michael Jordan, a competitive person in everything. He did personalized training, even on match day."
Michael Jordan and Cristiano Ronaldo: Two of the greatest athletes
Jordan's competitiveness and his athleticism were many times his trademark. The latest documentary, The Last Dance, showed a few glimpses of his attitude towards the game. The story of Jordan slapping his teammate Steve Kerr, among others, further expands on his mindset.
It was with this attitude that he became one of the best to have played the game. Jordan was, in fact, a phenomenon that popularized NBA across the world. It was during his time that the Chicago Bulls formed a dynasty in the 1990s. Jordan retired as a six-time NBA champion and a five-time MVP.
As a footballer, Ronaldo has been on a similar level. Many consider him the greatest footballer in the world, along with Lionel Messi. He rose to stardom playing for Manchester United in England and later joined Real Madrid. Currently playing for Juventus in the Italian league, Ronaldo has 29 major trophies over his career. A five-time Ballon d'Or, Ronaldo has scored over 700 goals in his senior career for club and country.
Both Ronaldo and Jordan are among the top athletes in the world. Ronaldo recent;y became the first footballer to become a billionaire, joining Jordan in the sportsmen-billionaire club.