"He Was Working Out Like A Horse": Hollywood Veteran Shares His Experience On Set With LeBron James For Space Jam 2
Published 07/15/2020, 8:30 AM EDT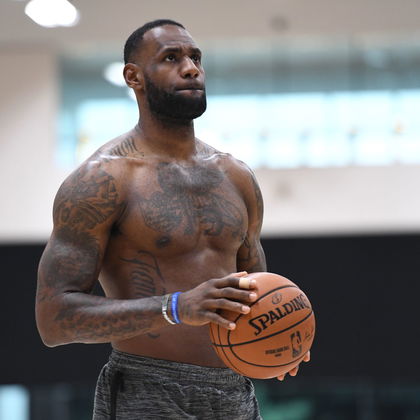 ---
---
When the Space Jam movie came out in 1996, the film gained a special place in the hearts of NBA fans. Why? Michael Jordan starred in the movie and played in a basketball game with the Looney Tunes to help them defeat the alien monsters. The movie gained so much popularity due to MJ's presence. Thus, only one current NBA superstar would have been in their minds when the makers came up with the idea of a sequel. LeBron James is the chosen one to replace Michael Jordan by stepping into his shoes as the savior. 
ADVERTISEMENT
Article continues below this ad
A few months ago, the Lakers superstar created a major hype by updating fans with the name of the second part. The film titled, "Space Jam: A New Legacy" will release in 2021, ending a 25-year wait for the sequel. 
Besides LeBron, a few other NBA stars are reported to be a part of the Space Jam sequel. While this move can be expected to be more sound technology-wise, we'll have to wait and find out if it will be better a better box office grosser than its prequel. 
ADVERTISEMENT
Article continues below this ad
Hollywood veteran says LeBron James worked out like a horse during filming 
Veteran Hollywood actor Don Cheadle has a major role in the Space Jam sequel. The 55-year-old has been a part of numerous blockbuster movies, including several MCU films. Cheadle recently joined 'Now or Never' on ESPN and opened up about his experience of working with LeBron James. 
"That's dope. That's super dope," Cheadle exclaimed when asked about the sequel. "It's great to have a new friend in LeBron. He's a great dude," he added. Moreover, Cheadle detailed a bit on what he learned from the Lakers star in their time together on set.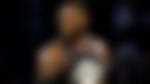 ADVERTISEMENT
Article continues below this ad
"We shoot 14 hours a day. And that's definitely not his [LeBron's] schedule." The crew was apparently filming post the 2019 NBA season when LeBron was recovering from a groin injury. "He was still nursing an injury, and he was still trying to put his team together. AD was coming in at that time and we'd have one of these crazy days and then the next morning he'd have to get up and do a shoot around before he came to set."
"He was working out like a horse," Cheadle continued. "It was just still amazing to watch him fully show up and be there when he could've absolutely phoned a lot of it in." It is incredible to see LeBron James apply the same amount of hardwork to everything that he is committing to. 
ADVERTISEMENT
Article continues below this ad
Besides basketball, LeBron has the mentality to never give up when it comes to anything and everything. The three-time champion has certainly worked hard towards filming for this movie, and we really hope it shatters all the expectations when it hits the screens next year.