Heat Center Reveals How He Cheered Up Kendrick Nunn on Receiving a Diminished Role in NBA Bubble
Published 11/09/2020, 11:30 AM EST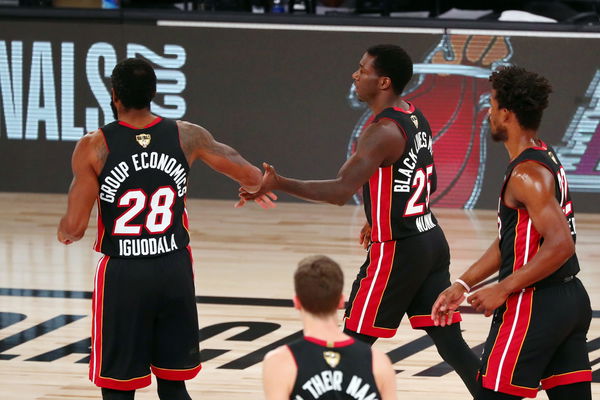 ---
---
The Miami Heat made great strides this season as they made it to the NBA Finals. Despite losing in the Finals, they still made themselves known as legit contenders for the next season.
ADVERTISEMENT
Article continues below this ad
Although Jimmy Butler leads the teams, he has a great supporting cast. From the supporting cast, Tyler Herro and Bam Adebayo unarguably took the biggest jumps in their career.
Their growth led to a diminished role of other players such as Meyers Leonard and Kendrick Nunn. In a recent interview, Leonard spoke about his and Nunn's roles being shortened in the Orlando Bubble.
ADVERTISEMENT
Article continues below this ad
"Kendrick is obviously very, very talented, still very young. Works his tail off. He really works hard. The thing for me was my injury. The thing for Kendrick was he got COVID. So because of that, he missed maybe like 12 crucial practices.
"I mean, we're talking about getting to the bubble and just getting reorganized and really continually putting in the game plan and really ramping up for the eight games and then the playoffs.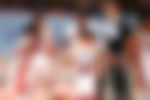 "I felt for him, but I immediately went to him and said, 'Kendrick, listen to me. You're young. You're talented. You've had an unbelievable year. We're going to need you. I know it's not easy as a young guy. You have to believe me. I went through this.
"Keep working hard and stay ready.' He said, 'Absolutely, that's what I'll always do.' You know what? I'm thankful I had a voice in our locker room, and that when I spoke, people listened."
The NBA is an extremely competitive sport, and sometimes sitting out for an elongated time can ruin a player's career. Luckily for Nunn, he is still young and will have a chance to redeem himself next season.
ADVERTISEMENT
Article continues below this ad
What's next for the Miami Heat?
Speaking of next season, the Eastern Conference will look stronger. They have multiple teams that possess extremely talented rosters. However, the Heat will remain one of the top dogs to come out of the East.
They have already proved this year that sometimes sheer hard work can defeat stardom. No offense to the Heat, but prior to their Cinderella run in the post-season, most expected them to be a first or second-round exit.
ADVERTISEMENT
Article continues below this ad
But with that bubble bursting, they have established themselves as legit contenders and will defend their Eastern Conference title next season.