"Heaviest Damn Shoes": Charles Barkley Shares His Experience of Wearing Michael Jordan's Shoes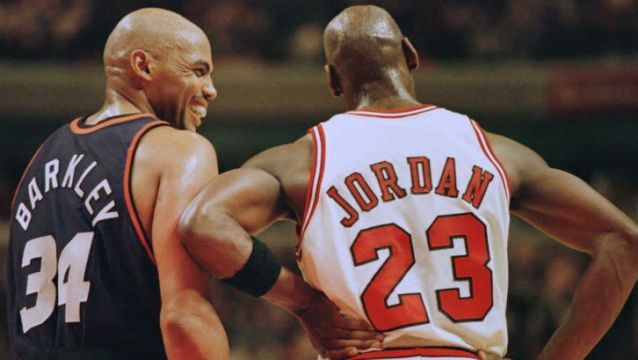 Charles Barkley and his greatness on the basketball court are often overshadowed. This is mainly because Barkley retired without an NBA Championship to his name. However, that doesn't change the fact that Barkley is probably one of the best power forwards of all time. 'The Round Mound of Rebound' is a former NBA MVP and made it to an NBA Finals as well. He lost that Finals series to the Chicago Bulls led by Michael Jordan.
Jordan and Barkley have been close friends from their time in the league. This is why Barkley chose to pay tribute to MJ when he retired for the first time by wearing Air Jordans to a game. In an interview with Bleacher Report, Barkley revealed how that experience was.
"My shoes are really light and I tried to do a tribute to Michael (Jordan) when he retired the first time. I played in them heavy-ass Air Jordans. I called that mofo after the game and I said 'you are the GOAT. These the heaviest damn shoes I've ever seen in my life'."
Charles Barkley and his shoes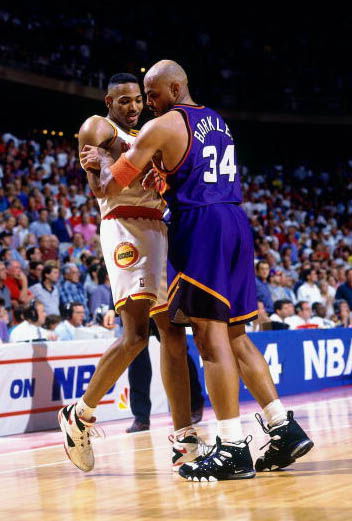 While people don't remember Barkley as the style icon that Jordan was, that doesn't mean he didn't influence the culture. Barkley was one of the few superstars in the 90s with his own shoe. Not only that, but Barkley's shoes were also regular number two sellers behind Air Jordans.
Barkley is a man with a simple requirement for his shoes. Light, but sturdy. However, that requirement is complicated when you look at how Barkley played. Jordan had heavy shoes, but probably because light shoes would explode on impact with his freakish athleticism. Barkley wasn't a tall player, but he sure did carry weight around.
Nike is re-releasing the Air Max2 CB 94, which is the shoe that they launched for Barkley in 1994. Considering how Charles has stayed relevant by becoming one of the most recognizable faces on television, these shoes will probably have some value attached. The colorway looks nice as well, which will entice regular sneakerheads to purchase them regardless.