"He's Calling Me Every **** in the World": Charles Barkley Reveals How Kobe Bryant Once Confronted Him Over Criticism
Published 06/06/2020, 3:11 PM EDT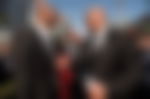 ---
---
For someone like Kobe Bryant, who usually kept to himself and his game, lashing out was a big deal. However, everyone has a limit, and according to Charles Barkley, he was the one who made Kobe lose it, not just for some time but for three whole hours!
ADVERTISEMENT
Article continues below this ad
When Kobe Bryant confronted Charles Barkley virtually
NBA veteran Charles Barkley had a successful basketball career in the league. However, he has also had a very interesting second career, post retirement, as an NBA analyst. For the past 20 years, Barkley has been working with TNT's 'Inside the NBA', as a rather outspoken analyst.
ADVERTISEMENT
Article continues below this ad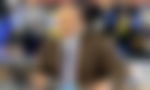 He was so bold about his comments, that apparently, about 10-20 players approached him after he spoke about them and called them out.
However, the Hall of Famer recently revealed the most memorable player who confronted him. Surprisingly enough, it was Kobe Bryant.
"The great Kobe Bryant one night, remember that game he wouldn't shoot in the second half, I called him out after that," Barkley told Evan Daniels of 247Sports.
Charles Barkley said he's had 10-20 players, coaches and agents reach out to him after calling them out on Inside The NBA.

The most memorable was Kobe Bryant cussing him out for three hours.

Full Interview: https://t.co/lBPbRRJOOz pic.twitter.com/lGyEBq4o13

— Evan Daniels (@EvanDaniels) June 4, 2020
Barkley seems to be referring to Game 7 of the first round of the 2006 NBA Playoffs. It was the game wherein Bryant took merely three shots in the second half.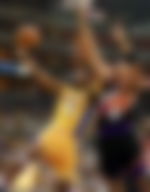 "He shot one time in the second half, he was trying to prove a point, he didn't have any help, and I was livid! I called him out. When I got off the air….Kobe started texting me for the next three hours, and we're going back and forth and he's calling me every MF and every SOB in the world, and I'm laughing as I get these and I'm like, 'Yo man, pick up the phone and call me,'" Barkley said.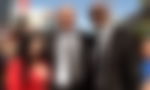 However, according to the 57-year-old, the duo soon laughed about the incident.
"It was awesome, and we laughed about it, you know, later when we saw each other," he recalled.
"But it was hilarious that he would not pick up the phone and he sends me at least 20 to 25 texts. It was awesome."
ADVERTISEMENT
Article continues below this ad
That particular game seemed like a rather low point for Bryant, more so because he couldn't do much about it. He had little to no support around him. However, Lakers' head coach Phil Jackson later publicly supported Bryant. He revealed that the star player was just following the already set game plan.
ADVERTISEMENT
Article continues below this ad
Kobe Bryant had a never-back-down policy. He always strived to perform well. Hence, his anger seems imminent, considering the fact that the game plan didn't let him take over the court.