"He's Second to None": WWE Legend The Undertaker Picks Between Michael Jordan And LeBron James
Published 06/24/2020, 7:22 PM EDT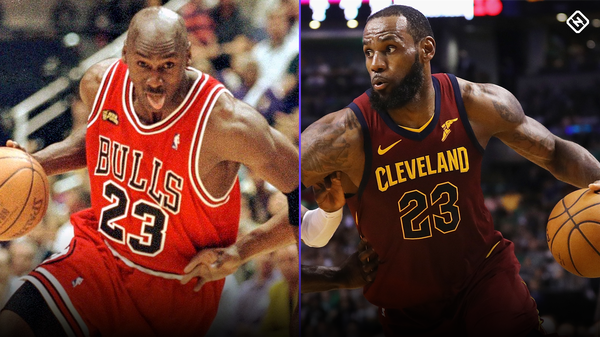 Michael Jordan has received mixed feedback for his documentary, "The Last Dance". From teammates like Scottie Pippen and Horace Grant to NBA vets like Kendrick Perkins, many people have expressed their concerns. A similar documentary has been made for WWE legend Mark Calaway or "The Undertaker" as a tribute for his retirement. The documentary is called "The Last Ride" and is being broadcast by the WWE Network.
ADVERTISEMENT
Article continues below this ad
The Undertaker chooses Michael Jordan over LeBron James
The WWE legend has also been a basketball player in the past and played at the college level. Calaway was asked about his pick when it came to the 'NBA GOAT', Calaway picked Jordan and said: "It's undeniable how great a player LeBron James is, but Jordan just had a different mindset. He's second to none. Maybe it was the era I grew up in, and I was much more involved in basketball at that point. Kobe belongs somewhere in that conversation, too, but I'm definitely a Jordan guy."
ADVERTISEMENT
Article continues below this ad
Michael Jordan and LeBron James are often compared to each other in the 'GOAT' debate. The Chicago Bulls legend has praised LeBron on several counts and the 4x MVP has reciprocated. Most NBA veterans and players have also expressed their opinions on the matter, and the debate remains open.
Over the years various celebrities and personalities have taken to twitter to present their take on the discussion.
ADVERTISEMENT
Article continues below this ad
In light of "the last dance" airing tonight, this reminder: michael jordan was great…lebron james is great. It's not necessary to pick one, or slander one to affirm the other.

— stan verrett (@stanverrett) April 19, 2020
ADVERTISEMENT
Article continues below this ad