"His Mentality": LaMelo Ball Picks His GOAT Between LeBron James and Michael Jordan
There is no Merriam-Webster definition of the acronym GOAT. It's a highly subjective and mostly debatable tag when given to a player. A baby boomer can have Wilt Chamberlain as his choice, a Generation X member might have Magic Johnson as his, a millennial can fight over Michael Jordan, Kobe Bryant, and LeBron James. But what does Gen Z have to say?
LaMelo Ball comes into mind when discussing the upcoming talent. He is one of the most desired first picks for the NBA Draft 2020. As many as 15 NBA teams are eyeing this talent powerhouse who is also a potential Rookie of the Year for the upcoming season. 
So who is LaMelo Ball's favorite between LeBron James and Michael Jordan? 
The pandemic has postponed the drafts, and hence the future of the NBA is still waiting to get drafted. LaMelo took some time off his schedule to join an interview where he discussed various parts of his basketball life. When asked about his GOAT pick, he smiled and revealed, "Man, see that's tough. I grew up watching LeBron, so I would say LeBron. But, from the stuff my pops told me, seeing Jordan and stuff and his mentality like that. It's a tough one for sure. But six eight, I mean six nine, all the stuff. I mean Bron overall player, but the way I like playing and watching stuff, I love Jordan. The way he just got that mentality."
@MELOD1P tells us who he thinks is the GOAT … see more on Jalen & Jacoby at 2pm ET on ESPN @JalenRose @djacoby pic.twitter.com/tBrUR3yBMC

— Jalen & Jacoby (@JalenandJacoby) October 14, 2020
LaMelo made a valid point that fans tend to feel closer to the players they grew up watching. It was only after the release of the Netflix Documentary, The Last Dance, that many folks got to learn about the greatness of Bulls' Michael Jordan. LaMelo very precisely described how his father's taste influenced his liking as well.
Chances are high that the 19-year-old could play against the Akron Hammer
Fortunately for LaMelo, he will have a real shot at not just meeting his GOAT pick, but also playing against him. LeBron James is 35-year old and still has two to four years left in him, as far as playing in the league is concerned.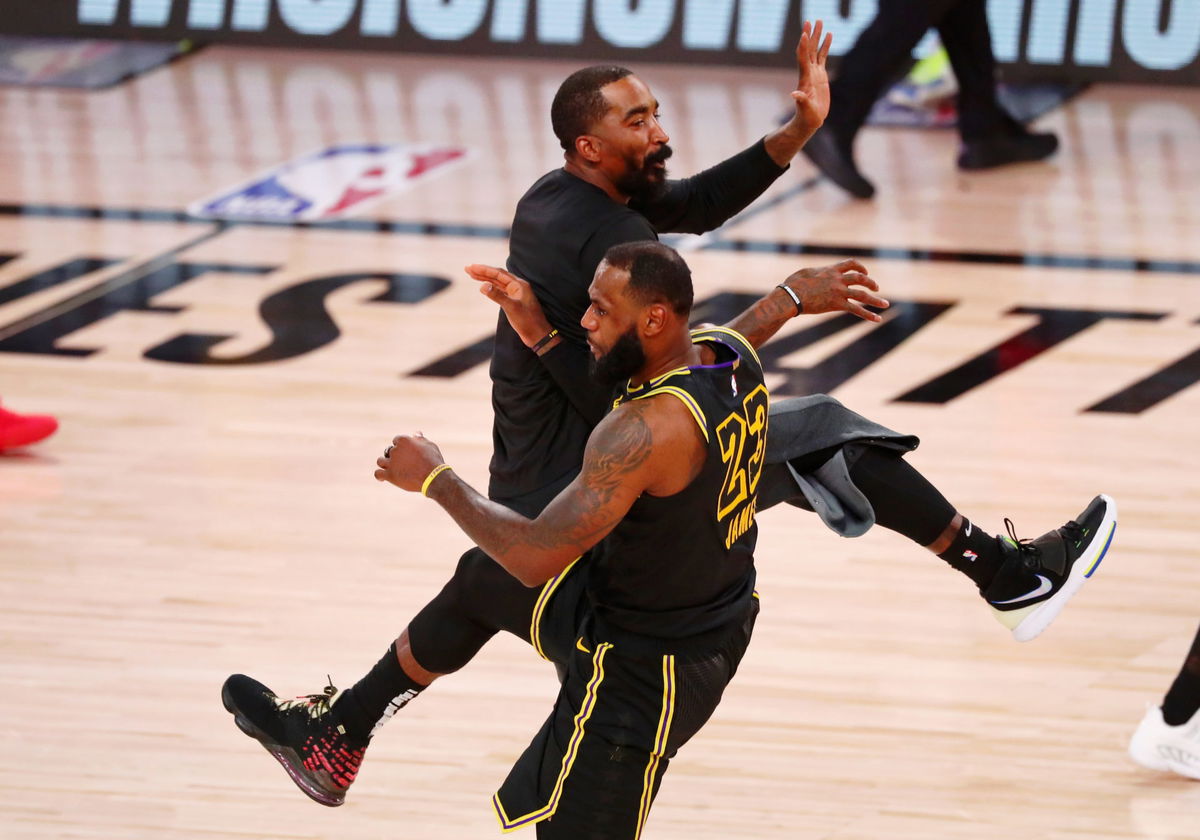 The rising star revealed that the New York Knicks and Golden State Warriors have interviewed him and that they're actively pursuing him. In the interview, he also stated that he can couple with the Splash brothers really easily. Chances are high that the next time Bron plays against the GSW, his young fan will be guarding him or perhaps dunking over him. 
Whatever be the case, it will be a treat to watch the speed battling the experience, and later shaking hands for a memorable picture.
Get notified about breaking news and watch highlights on the go; join the Arena on NBA Hoops
Sourabh Singh
All work and no play makes Jack a dull boy. I intend to make popularise my quote when I say sports define me better than I define sports. See ya'all Champs!