"His Mid-Range Is Money": Nets Star Reveals How Michael Jordan's The Last Dance Changed His Game
Published 09/15/2020, 12:17 PM EDT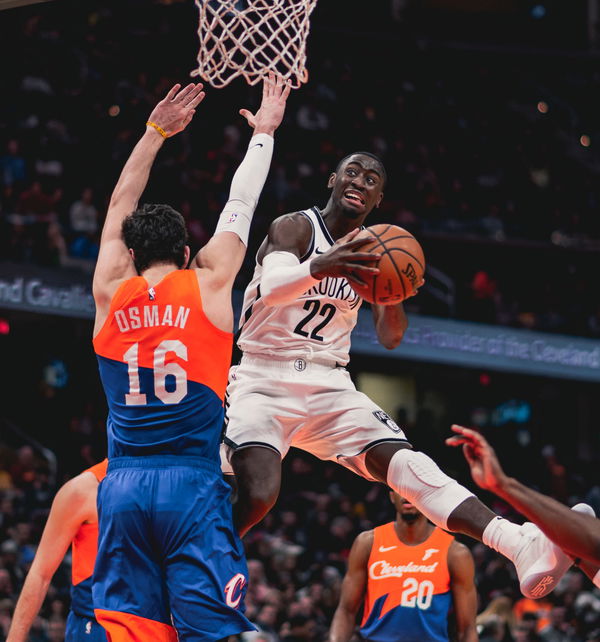 ---
---
Michael Jordan is arguably the greatest basketball player ever, and has inspired so many to play the game. However, he imposed his will on the court with an unstoppable mid-range shot. His fadeaway jumpers became the stuff of legends.
ADVERTISEMENT
Article continues below this ad
In the modern NBA, the mid-range is the worst shot analytics wise, which is why players have moved away from them. Despite that, the conclusion Brooklyn Nets star Caris LeVert drew from MJ's documentary 'The Last Dance' was how valuable the mid-ranger is.
ADVERTISEMENT
Article continues below this ad
"During the quarantine, The Last Dance came out and everyone was looking at Michael Jordan. And I'm looking at his game and I'm like he's shooting all mid-range. It's crazy how much the NBA has changed. It's like he's making all his money in the midrange. I'm like I don't have to do it all the way like that, but if I can get a couple of baskets from the midrange, that'll pump up my game so much more."
Prior to discussing MJ, Caris spoke about the negative stigma around the shot and the players in the NBA that excel at it.
"There's a stigma around midrange shots. I feel like for me personally midrange shots are low percentage shots because not a lot of guys practice them… Kawhi Leonard, KD, Chris Paul, all those guys excel in the midrange."
Michael Jordan and his influence on modern NBA
ADVERTISEMENT
Article continues below this ad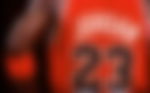 Michael Jordan is still considered the greatest basketball player ever. It is fair to say that he will have a profound influence on NBA players for many years to come still. However, he has influenced some of the greatest players in the league right now. The biggest of them is the man chasing his legacy, LeBron James. After all, there is a reason LeBron wears number 23 on his jerseys. It's in honor of the man that paved the way for superstars like him.
Even players like Donovan Mitchell, who were born after the first Chicago three-peat cite Jordan as influences. Maybe that is the reason why Spida reps number 45, which was Jordan's secondary number. And when influence comes down to basketball shoes, no name can ever surpass Jordan.
ADVERTISEMENT
Article continues below this ad
The NBA is what it is because of MJ, and it is nice that Caris LeVert broke it down to how MJ's mid-ranger became the key to all his success on the court.