"His Mind Sees Differently": Former NBA Player Defends Kyrie Irving Amidst Criticism
Published 10/31/2020, 9:30 PM EDT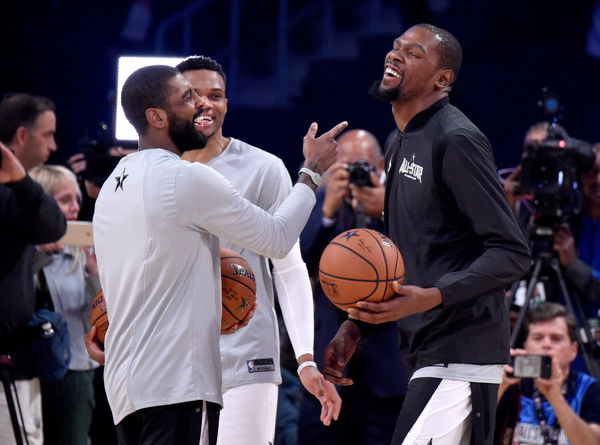 Kyrie Irving is a polarizing figure in the NBA. The point-guard receives criticism for his behavior on and off the court. But one thing cannot be denied; Irving is a fantastic player. Irving entered the NBA in 2011, as the number one draft pick in the 2011 Draft. He joined a fledgling Cleveland Cavaliers team.
In 2014, Irving teamed up with LeBron James as the latter returned to Cleveland. The two won an NBA Championship in 2016, becoming the first team in NBA history to overcome a 3-1 deficit in the NBA Finals. Irving was a crucial part of that Cavaliers team, and he proved so when he hit the game-winning shot in Game 7 of the NBA Finals. All seemed great for Kyrie.
But the good times didn't last. In 2017, Irving requested a trade from the Cavaliers. Insiders speculated that it was due to Irving not wanting to be in James' shadow and lead his own team. Irving went to the Boston Celtics in 2017. After two seasons in Boston, Irving found himself being overshadowed again, this time by young sensation Jayson Tatum.
ADVERTISEMENT
Article continues below this ad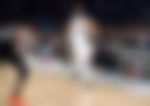 Stephon Marbury Defends Kyrie Irving
ADVERTISEMENT
Article continues below this ad
In 2019, Irving signed with the Brooklyn Nets, joining forces with Kevin Durant. Irving spoke many times that he and Durant are extremely close friends, and getting to play with him will be a privilege. However, the large personalities of KD and Irving are a cause for concern.
A certain NBA agent told NBA analyst Brandon Robinson that he expects Kyrie to be unhappy soon into playing with KD and under head coach Steve Nash. He even compared Kyrie to Stephon Marbury. Marbury responded to the comparison, and the comments made by the anonymous agent, blasting him for what he said.
"Kyrie is one of the realest humans on the earth let alone one of the coldest point guards to ever play the game of basketball with more time to wine and dine us. Because his mind sees differently than the crowd of people that speak frequently, he's a problem. He's done things on the court we've never seen before. He's a champion and if he never wins another championship he did more than a lot of people in his short time while living.
ADVERTISEMENT
Article continues below this ad
"If people stopped in the moment paid attention to the people pushing the narrative that he's a problem, it's only because they can't solve him. Take a look at most of the people writing about him and you'll get your answer. It's a gang of them and they're built to tear down the culture, assassinate your character your game while defaming your fame." 
Irving and Durant will play together for the first time next season. Durant was out injured for the entirety of the 2019-20 season, due to his Achilles injury from the 2019 NBA Finals.