"Hiss, Hiss, Hiss, Hiss": Wizards Star Reveals Weird Trick of Kobe Bryant to Get the Ball
Published 09/19/2020, 8:39 AM EDT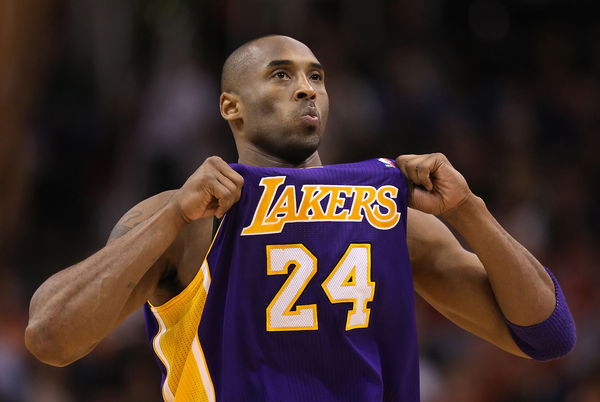 ---
---
When Kobe Bryant stepped on the basketball court, he deployed his Mamba Mentality. The man would never back down under any circumstance! Kobe's epic moments from his NBA career are memories to cherish forever, but not many know how the Mamba alerted his teammates when he wanted the ball during a game.
ADVERTISEMENT
Article continues below this ad
Kobe Bryant dedicated his entire NBA career towards the Los Angeles Lakers. He guided them to five championship triumphs, going down as one of the greatest of all time! The Mamba is known for his ferocious leadership style, and his nickname depicts his on-court attitude.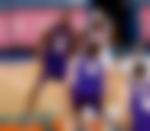 ADVERTISEMENT
Article continues below this ad
Kobe was outstanding on the court, terrorizing opponents with his shooting abilities. But on a packed game night with thousands of fans cheering the team, the atmosphere will be absolutely cracking, and a player has to scream to let his teammate know he wants the ball. But Kobe, being the extraordinary person that he was, developed a trademark technique of communicating with his teammates.
Kobe Bryant always stood out with his remarkable techniques
Though he is no more, Kobe's legacy will always live on forever. Every athlete in the association has immense reverence for the Lakers icon, and it is something that will grow with every passing year.  
Wizards' star Bradley Beal is someone who has been deeply affected by the passing of the Mamba. The day after Kobe died, Beal put up a monstrous performance and was reduced to tears on the court. A few months ago, he appeared on 'All the Smoke' podcast where he spilled the beans on how Kobe had a peculiar way of letting his teammates know he wanted the ball. 
"Y'all heard him hiss before?" Beal asked Stephen Jackson and Matt Barnes, the podcast hosts, who are also ex-NBA stars who've competed against Kobe. "So it's my first game playing against him [Kobe], he's on the wing. I wanna say Sasha [Vujajic] had the ball."
"All of a sudden he [Kobe] said, 'Hiss, hiss, hiss, hiss, and all of a sudden the ball was in his hands. I said, 'Oh my god, that's all you gotta do to get the ball?'" exclaimed Beal, to Barnes and Jackson. 
ADVERTISEMENT
Article continues below this ad
But the hosts had already experienced it plenty of times when playing against the Mamba. Matt Barnes also recollected how Kobe was insistent on receiving the ball after making that slithering sound.
"It don't matter how loud the arena is you gonna hear that mother***king hiss and the ball better be in his hands in the next three to five seconds." 
ADVERTISEMENT
Article continues below this ad
Well, this is certainly a different Kobe anecdote than the rest. Nonetheless, the greatness of the Mamba can never fade away, and the respect that he's gained as an athlete makes one celebrate him even more after his tragic death.