"Hope They Wouldn't Want To Get Into That": NBA Coaches Make Their Counter Statements Against the League's Proposed Protocols
Published 06/05/2020, 3:32 AM EDT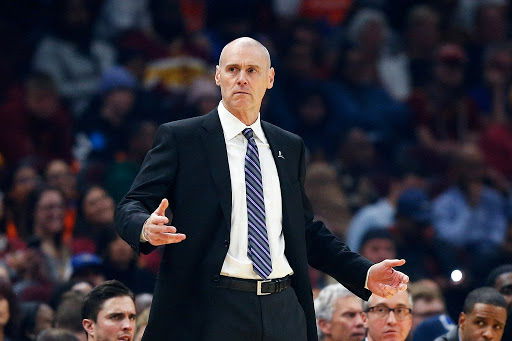 ---
---
The world is in a major crisis. The coronavirus has spread to almost every part of the world, resulting in a total halt of our daily lives. People have been in self-quarantine for months now and are longing to get back to normalcy. There are many things that have been delayed by the feared spread of the deadly virus, but we fans have certainly been longing for the return of the NBA. 
ADVERTISEMENT
Article continues below this ad
The league has laid down the structure for its dazzling return late in July. The fans can't wait to get past the days that stand in between the NBA's return. However, there are certain complications when it comes to hosting the league for 22 teams. 
Adrian Wojnarowski, who covers every little detail about the NBA, enlightened fans with his recent series of tweets about issues relating to the league's return. The senior NBA insider of ESPN spoke on how coaches of different teams might have to put up with distinct protocols. If you are not following Woj on Twitter, don't worry, we have got you covered. 
ADVERTISEMENT
Article continues below this ad
NBA coaches rage against the partial treatment based on age 
The beauty of the NBA is the existence of diversity in the league. The term diversity pertains to every aspect of the sport. For instance, the league has a list of coaches who belong to different age groups. It starts right from the 30s and goes till the 70s.
As per Woj, the league has instructed coaches belonging to older age groups to wear masks at the bench. On his Twitter page, Woj keeps everyone posted by updating the views of current coaches who belong in that category.
In a recent tweet, he posted a brief comment made by Houston Rockets coach, Mike D'Antoni. "Asked Mike D'Antoni yesterday about possibility of this older group of NBA coaches being required to wear masks on bench: "I am sure they want to keep everyone safe, but to start singling people out with more risk, well, I would hope they wouldn't want to get into that."
Alvin Gentry, the 65-year-old coach of the New Orleans Pelicans, also feels the same way and mentioned that coaches shouldn't be singled out based on their age.
ADVERTISEMENT
Article continues below this ad
Furthermore, Wojnarowski was able to get in touch with the NBA Coaches Association President, Rick Carlisle. The Dallas Mavericks coach updated Woj about the current situation. 
ADVERTISEMENT
Article continues below this ad
"I just spoke to Adam Silver, and he admitted that he jumped the gun with his statement to TNT. The health and safety of our coaches is first and foremost. It's entirely possible that an NBA coach in his 60's or 70's could be healthier than someone in their 30's or 40's. The conversation should never be solely about a person's age. Adam assured me that we would work through this together to help determine what is both safe and fair for all of our coaches."